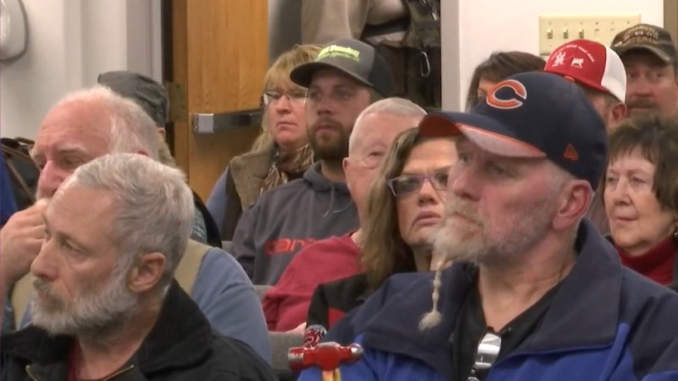 Nearly four years ago, I wrote an article titled, "North Dakota Nice Does Not Equate to Changing Establishment Politics". In it, I pointed out the reality that a reluctance to step on toes is a horrible disadvantage on the political scene.
The fundamental purpose of my writing that article was quite simple. While I don't expect God-fearing limited government types to be rude, I wanted to encourage the idea of standing on principle and being bold in the face of those who would otherwise victimize us. In other words, I felt that it was time do dispense with "North Dakota nice".
Along these same lines, perhaps the most uncomfortable aspect of this stems from the reality that our politics in this state are pretty close to home. Even at the state level, we have access to elected officials that people in other states don't.
For example, think of our state legislators. In many cases, these are the same people we see on a regular basis in our communities. They might be respected business owners, doctors, educators, and the list goes on. Heck, they might be relatives. Yet, even if we don't know them personally, it's highly likely that others close to us do. For many, the reality of this makes it difficult to do something simple like voicing displeasure over a vote.
I can't tell you how many times I've heard statements that go something like this, "I sure don't agree with a lot of Senator ______________ votes, but he's such a nice guy." This may be true, but — simply put — being a nice guy doesn't compensate for supporting bad legislation. In other words, regardless of how nice he is, you may have to be part of removing him from office.
Thankfully, more and more North Dakotans are waking up to the reality that North Dakota nice doesn't work in politics. Here's two recent examples that illustrate this:
The Prohibition on State-Issued Mask Mandates

– I'll be very honest. I never expected in a million years that House Bill 1323 would become law. But thanks to an override of the governor's veto, it did. Sure, it took an amendment to make it happen. But without an extraordinarily impressive grassroots movement, it wouldn't have stood a chance. People had enough and they weren't afraid to let their voices be heard.

District Reorganization Meetings

– some of the most neglected meetings in our state occur at the district level. In many places, district reorganization meetings have been the worst of them. Yet, it's at these meetings where district officers (Chair, Vice Chair, etc.) are elected every two years. Only now, we're seeing an uprising of sorts from conservatives— much to the chagrin of establishment politicians.
This trend must continue if we're to have any hope of having reducing the size and scope of government in North Dakota. As I said four years ago, if we want to beat establishment politics, then we can't worry about stepping on toes. Even if those toes belong to people who are otherwise likable.
PLEASE LIKE & SHARE!
Sources: