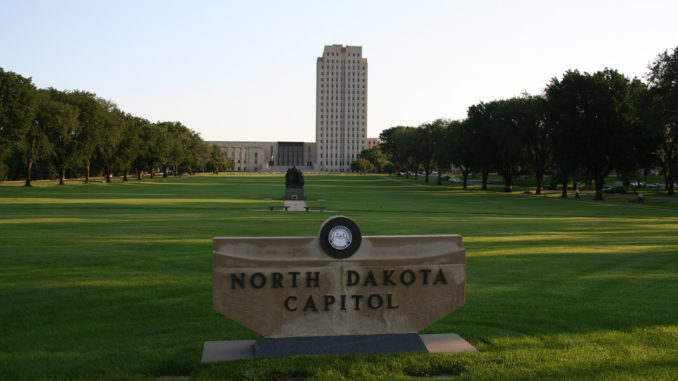 In April Governor Doug Burgum called for more cuts in the budgets of state agencies. Though it's needed – and I wrote that we should cut deeper – it's only expected that some folks don't agree with such limited government thinking and fiscal responsibility.
Such is the case with Senate Minority Leader Joan Heckaman who, upon finding out that state agencies are being offered another round of buyouts, expressed her feelings to The Forum that:
"It bothers me because when we do that, we're losing some of our workers who have experience."
Such sentiment is a poor reason to keep employees that we cannot afford— with some of them in departments I would argue that we don't need. But the Senate's leading Democrat also thinks agencies are down to the "bare bones" as well. So, such thinking shouldn't surprise us.
The coming 2019 Legislative Session is shaping up to be a battle. After cutting the General Fund budget in 2017 by more than 28 percent – and raiding reserve funds to the tune of nearly $800 million to do it – there's little question that the idea of cutting more is going to send some legislators into a tizzy. Which is one reason the Legacy Fund is already being eyed as a reason to keep on spending.
We need more cuts. Do we have enough legislators with the courage to make them?
Sources:
https://www.wday.com/news/government-and-politics/4433529-reduced-reserves-burgum-calls-cuts-state-agency-budgets
https://theminutemanblog.com/2018/04/18/cmon-governor-burgum-can-cut-deeper/
http://www.inforum.com/news/government-and-politics/4466908-nd-agencies-offer-another-round-buyouts
https://theminutemanblog.com/2017/08/07/save-the-taxpayer-start-eliminating-state-agencies/
https://theminutemanblog.com/2017/04/29/the-budget-nd-watchdog-network-warns-no-room-for-error/
https://theminutemanblog.com/2018/07/03/legacy-fund-an-excuse-for-spending/