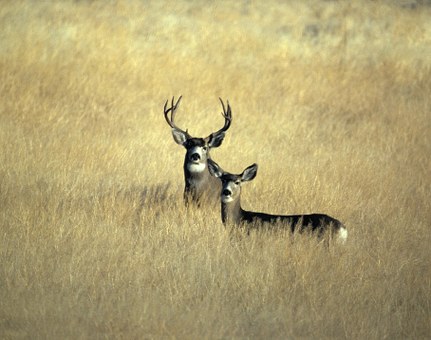 In the big scheme of things, it wasn't that long ago that a day like today was pretty much a state holiday— the opening day of the 2018 Deer Gun Season. For some of us, it meant a day off of school during our youth. Friends, family, and the crisp fall air on the landscape of North Dakota, while looking to fill the freezer and maybe put some antlers on the wall— not much can beat that. The memories are precious.
A year ago, I wrote that we may be witnessing the death of a tradition. We've seen the population of deer in North Dakota go from a record amount of hunting opportunities to such a decline that some units didn't even allocate licenses. The many years of record tags coupled with horrific winter conditions, a decrease in the amount of CRP, and some disease wreaked havoc on our deer population. The numbers seem to be on the increase now, but I still wonder how many hunters we lost and the affect on hunter recruitment for young people during those years.
Nevertheless, for some fortunate hunters, today is that magical opening day. We're hours away from an army of orange descending upon their favorite honey holes across the state in hopes of connecting on that shot and making memories that will last a lifetime. For many of us, it's more about the experience than it is the kill. And rightfully so.
For me, it's another year without a license. And yes, it's disappointing. But life kind of goes that way sometimes. Yet, I have one family member and a dear friend who lucked out in the 2018 lottery. I'm hoping to tag along with them at some point. Because there are indeed still memories to be made— even if I'm not behind the trigger.
So, to those of you who have that tag in your pocket, I wish you the best of luck. Be smart. Be safe. Hunt hard. And may you never forget the privilege that is yours today.
Oh, and if you have any questions about regulations, etc. you may want to visit the North Dakota Game & Fish website here. Feel free to post pictures in the comments of this article if you find success in your 2018 Deer Gun Season.
Sources:
https://theminutemanblog.com/2017/11/10/nd-deer-season-are-we-witnessing-the-death-of-a-tradition/
https://gf.nd.gov/news/2724