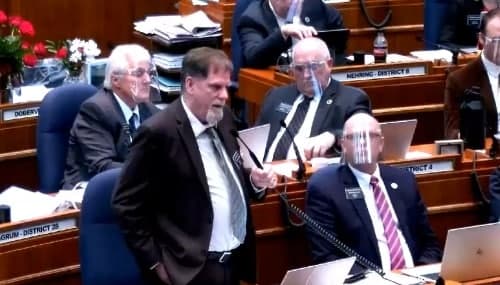 It's a sad day for North Dakota. The State House rejected the opportunity to nullify the federal government and ban abortion in our state. That's right, that same body that's dominated by a super majority of Republicans said no to protecting the unborn.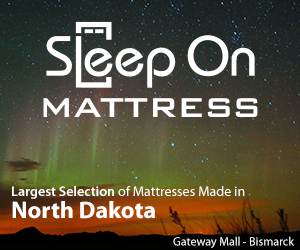 Let's face it though. Rep. Jeff Hoverson (R – District 3) — the prime sponsor of House Bill 1313 — knew his efforts to eliminate this heinous practice within our state's borders was a longshot. But he gave it his all towards the effort.
I'm not going to break down Rep. Hoverson's floor speech. I can't do it justice. In it, he expressed his understanding of the opposition. Yet, he was sincere and made some excellent principled points in support of the bill. You should give it a listen.
Honorable mention to Hoverson was rookie legislator Rep. Cole Christensen (R – District 24). His speech encompassed less than a minute, but was powerful. You should listen to his remarks too. If Christensen represents the future of North Dakota, then I'll sleep well in the years ahead. He's stellar. District 24 should be proud.
After 48 years of Roe v. Wade — and the lives of more than 60 million unborn babies snuffed out — too many are still waiting on the Supreme Court of the United States to right the wrong of their predecessors. How much longer will it take — how many more lives must be lost — before states finally realize they are the key to ending the holocaust?
For the North Dakota House, apparently 48 years and 60 million lives isn't enough. It's a sad day for North Dakota.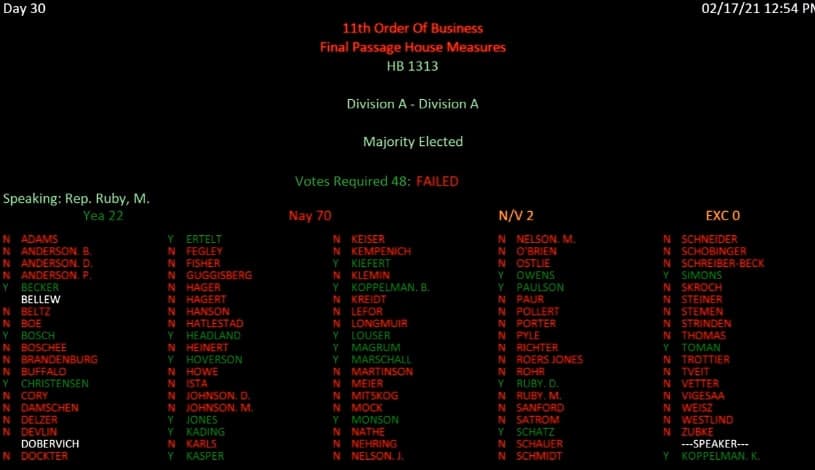 PLEASE LIKE & SHARE!
Sources: