Readers of The Minuteman are well aware of Rep. Luke Simons' efforts to make North Dakota a Sanctuary State for Guns (HB 1272). I've written about it a number of times. Well, today that bill passed the House on a vote of 69 to 23— thanks in no small part to the stellar floor speech of Rep. Mary Johnson (R – District 45).
Leading up to today's debate, there was speculation that Rep. Simons' bill would be killed on the floor— after getting an 11-3 Do Pass recommendation from the House Industry, Business, and Labor Committee.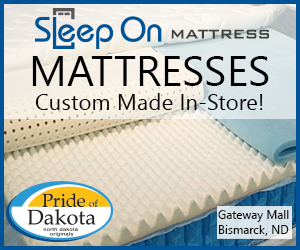 Leading the charge against the opposition to the bill was Rep. Johnson. It was impressive. As you can see here in her remarks, Johnson referred to HB 1272 as "one of the more significant bills I've witnessed in my time here". For her, the bill has more to do with states' rights in relation to Interstate Commerce than it does about the Second Amendment. And her defense of that position was stellar. Give it a listen.
Rep. Johnson wasn't the only one to impress. Rep. Simons channeled his inner Patrick Henry with a "Give me Liberty, or give me death!" sort of speech. It was spectacular. I strongly encourage you to listen to that one too.
And then there was Rep. Rick Becker (R – District 7), who put to rest concerns about Simons' bill allowing the possession and sale of automatic weapons. He did that by simply proving that the North Dakota Century Code already prohibits such things.
The passionate, principled, and logical stands taken by Johnson, Simons, and Becker — in the face of opposition — likely saved this bill from defeat. But it was Rep. Mary Johnson who led that charge. And for that, every supporter of States' Rights, Intra-state Commerce, and the Second Amendment should be grateful.
Now on to the Senate.
PLEASE LIKE & SHARE!
Sources: