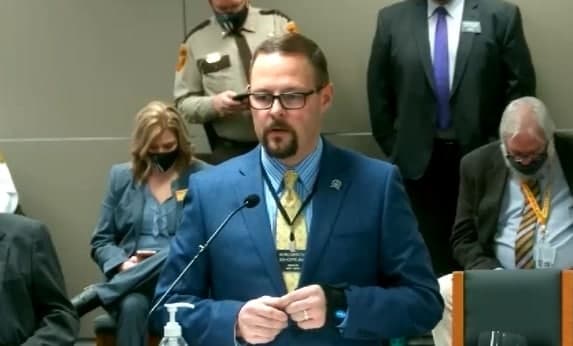 I wrote late last month about Rep. Jeff Magrum's (R – District 28) House Bill 1193— also known as the Stand Your Ground Law. While all eyes seemed to be on this legislation — after a somewhat heated committee hearing — what some people didn't know was that Magrum's bill wasn't the only Stand Your Ground legislation in the hopper.
In the meantime, Rep. Ben Koppelman (R – District 16) was patiently awaiting his turn to have House Bill 1498 heard. And yesterday morning he had that opportunity— in the very same committee that heard Magrum's.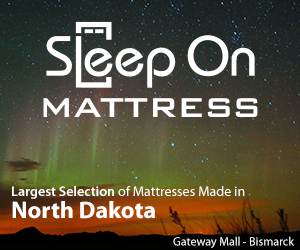 As is typical of Koppelman, he came prepared— court rulings and all. Not only did he lay out the nuances of his bill that made it different from Rep. Magrum's, but he had the backing of the National Rifle Association (NRA) in committee to boot.
(Rep. Ben Koppelman's written testimony can be viewed by clicking here.)
By the time the House Judiciary Committee concluded their work in the afternoon, Rep. Koppelman's bill came away with a 10-1-3 Do Pass recommendation. Since it was no longer needed, the committee also decided on an 11-0-3 Do Not Pass for Magrum's bill and will ask that it be killed on the House floor.
You might recall that Magrum's legislation simply removed what is known as the "duty to retreat" from existing law. As you can see by the amended version recommended by the committee, Rep. Koppelman took a different approach. In short, his legislation would accomplish the following:
Remove the requirement to request someone to desist from committing a crime prior to using force (not deadly force) to stop them. Examples of crimes in these instances would be criminal trespass and burglary.
Remove the duty to retreat when a person is "not engaged in an unlawful activity" and is in "any place the individual otherwise is legally allowed to be."
Extend the "Castle Doctrine" to include motor vehicles. (Note: The law currently restricts it to "dwelling, place of work, or an occupied motor home or travel trailer".)
Would add "loss of income" to the awards a defendant would receive in a civil case where immunity applies.
Adds a protection from prosecution for those who would brandish a dangerous weapon on "property owned or leased by the individual."
While I was supportive of Rep. Magrum's efforts, there's no question that Rep. Koppelman has the superior legislation. And it seems the House Judiciary Committee — which Magrum sits on — thinks so too.
Let's hope the House agrees.
(Note: Rep. Koppelman's House Bill 1498 will soon be debated and come to a vote on the House floor. Please contact your representatives IMMEDIATELY and ask them to support it.)
PLEASE LIKE & SHARE!
Source: