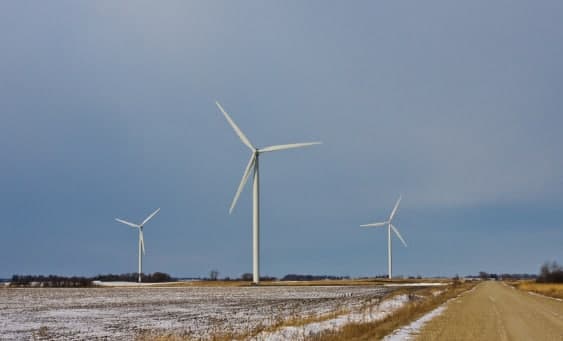 The temps here on the Northern Plains are a bit chilly lately— to put it mildly. There's no question that North Dakota winters aren't for the faint of heart. I thank God for our coal industry. Especially in the midst of a deep freeze. They provide a reliable source of energy for our state.
According to the U.S. Energy Information Administration, "Coal-fired power plants accounted for 63% of North Dakota's electricity generation in 2019, and 5 of the state's 10 largest power plants are coal-fired." The largest portion of the state's remaining electric grid comes from wind power, which accounts for 27%. Wind power "has more than tripled since 2009."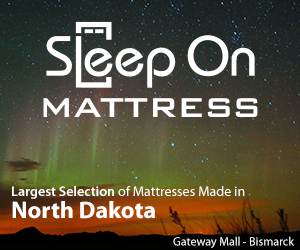 All we must do to see potential problems with too much dependency on wind is to look to Texas. As you can see here, millions of Texans are currently without power "due to lower power supply and high demand due to extremely low temperatures during the winter storm sweeping the state." In other words, rotating power outages have been implemented.
As mentioned in the article, high demand is unquestionably an aspect of their problems in Texas. But when "half of the state's wind turbine capacity (25,000-megawatts) is not currently generating power because many turbines have become frozen", I'd say that's a major problem too.
Could such problems be in North Dakota's future? It seems so. Perhaps sooner than we'd like. Not only to the degree that wind energy has grown in the state, but because it appears plans are in place to phase coal out altogether— in the not too distant future.
The Watchdog Network's Dustin Gawrylow noted as much earlier today in the following Facebook post: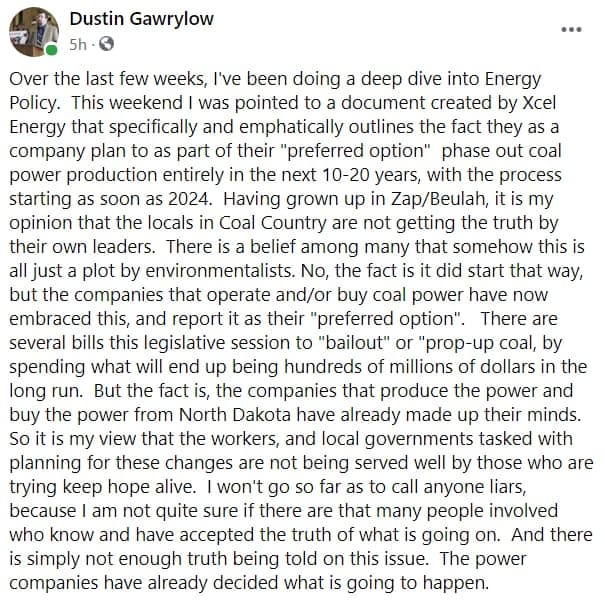 If you're interested in perusing the document Gawrylow is referring to, you can do so by clicking here.
The people of North Dakota deserve a more open and honest conversation on this issue. Because I don't know about you, but I'm not satisfied with an unreliable and subsidized source of energy like wind power putting the grid at risk in our state. As consumers, we can — and should — expect better than that.
PLEASE LIKE & SHARE!
Sources: