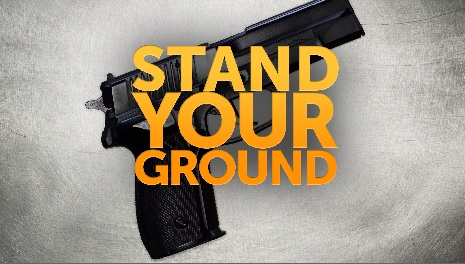 There's a storm of sorts forming among gun owners in North Dakota— and rightfully so. Should we expect anything else when certain state lawmakers are proposing a bill that would permit those who've broken no law to have their guns seized — without due process — if some judge deems them "dangerous and in possession of a firearm"? In case you're unfamiliar with it, I'm speaking about House Bill 1537— otherwise known as the "Red Flag Law".
As I pointed out yesterday, when I wrote about the Republican traitors who signed onto the bill with two Democrats, now is the time to act. We must send a message to the North Dakota State Legislature that gun control legislation isn't welcome in North Dakota. The message must be so strong that legislators never consider floating a bill like this ever again.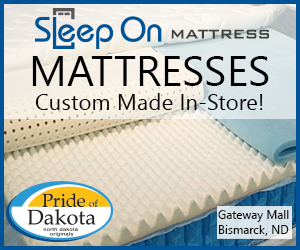 When HB 1537 hits the House Judiciary Committee for a hearing, my hope is that the turnout in opposition is unlike anything they've seen before in the history of the North Dakota State Legislature. We need all hands on deck. There's a storm brewing in response to this gun-grab and may the full fury of it be unleashed in opposition testimony to the bill.
A recently organized local political action committee that is preparing to fight the atrocious Red Flag Law and to advocate for Second Amendment rights is Stand Your Ground ND. In fact, prior to the media blowup over news of the Red Flag Law, Stand Your Ground ND was already planning on advocating for passage of bills like Rep. Jeff Magrum's (R – District 28) House Bill 1497 — which is also known as the "Stand Your Ground Law". There's also Rep. Luke Simons' (R – District 36) House Bill 1381— which prohibits taxpayer funded gun buyback programs. And those are just a few.
This is no time to be timid. If you're prepared to fight for gun rights with Stand Your Ground ND, please Like and Share their Facebook page. And if you can make a contribution to their efforts, mail it to:
Stand Your Ground ND PAC
1515 Burnt Boat Drive
Suite C Box 139
Bismarck, ND  58503
As usual, we'd also ask that you contact your legislators and let your voice be heard. Time is of the essence. Our gun rights are at stake.
PLEASE LIKE & SHARE!
Sources:
https://www.legis.nd.gov/assembly/66-2019/documents/19-0337-04000.pdf
https://theminutemanblog.com/2019/01/15/nd-republican-traitors-stand-with-democrats-on-red-flag-gun-law/
https://www.facebook.com/standyourgroundnd/?modal=admin_todo_tour
https://www.legis.nd.gov/assembly/66-2019/documents/19-1049-02000.pdf
https://www.legis.nd.gov/assembly/66-2019/documents/19-0757-03000.pdf
https://theminutemanblog.com/2019/01/08/bill-set-to-ban-gun-buyback-programs-in-north-dakota/