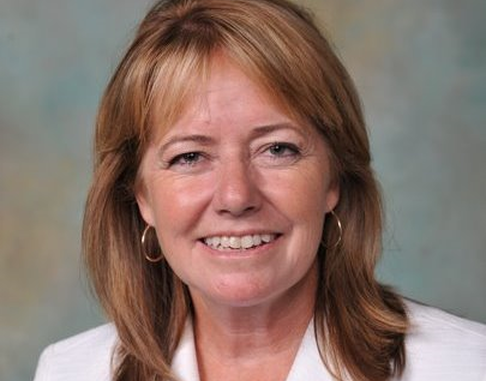 Ten days ago a source I know with connections in the North Dakota Republican Party (NDGOP) contacted me with some surprising information. With the agreement that I wouldn't break the news (something that has now been done), he told me that a meeting had taken place with members of the NDGOP Executive Committee – namely Chairman Kelly Armstrong and Vice Chairman Jim Poolman – and Kathy Neset. The topic? A potential run at U.S. Senate. Something my source says Neset was definitely interested in.
Unless you're from Western North Dakota or follow the State Board of Higher Education, you probably don't know Kathy Neset. You may not even know who she is. Having said that, you may wonder why the NDGOP would recruit her as a potential candidate against the well-known incumbent Heidi Heitkamp.
Let's start with a very brief introduction of who Kathy Neset is. She was born and raised in New Jersey, attended Brown University, and graduated with a degree in Geology in 1978. She came to North Dakota in the summer of 1979 to work in the oil field. In September of 1980, she married farmer and well site supervisor Roy Neset of Tioga– and they have two sons. In 1980, Roy and Kathy also formed Neset Enterprises– known today as Neset Consulting Services.
After losing her husband to illness in 2005, Kathy continued to grow her business. In 2012 she was appointed by Governor Jack Dalrymple to the State Board of Higher Education. She also serves on the North Dakota Petroleum Council Executive Board and numerous committee positions in various organizations. She's also a woman of faith. For a full bio, see the following link:
http://nesetconsulting.com/index.php/about-us/leaders/
With her bio as a foundation, I want to explain why I believe the NDGOP would consider her as a potential candidate for U.S. Senate. After all, there's already a fairly lengthy list of potential candidates that have been in the media in recent months. Chief among them has been current member of the U.S. House, Rep. Kevin Cramer. Aside from him; former U.S. Congressman Rick Berg (who lost to Heitkamp in 2012), state Representative Rick Becker, and state Senator Tom Campbell.
So, why Kathy Neset– someone with far less name recognition than Cramer and Berg and not as much as Becker or Campbell? Here's my thinking (in no order of importance):
She's an "Outsider" –
Two words for you… Trump and Burgum. In the case of Donald Trump and Doug Burgum, nobody expected them to win– at least not in the beginning. Neither held political office before. Both are successful businessmen. Guess what? Kathy Neset has never held political office before either. And she's a very successful businesswoman.
2.  She's a Successful Entrepreneur –
As mentioned in the previous paragraph, Kathy has ran a brilliantly successful business of her own. When it comes to relating to communities, business owners, and employees; she'll be able to do it. Job creation? She'll be able to message it.
3. She Understands the Energy Industry
– None of the other potential candidates will have the depth of knowledge on the issue of Energy that Kathy Neset does. Not only does she have an understanding relating to the scientific aspect of it, but she knows the ins and outs of the business side and regulatory side as well.
4. She Understands Environmental Issues –
With her background as a Geologist, and about 40 years of experience in the industry, Kathy Neset will likely bring a unique understanding of environmental issues that have a degree of credibility Heidi Heitkamp just doesn't have.
5. She has a Background in Agriculture –
Remember that I mentioned her husband, Roy, was a farmer. Well, after they were married, Kathy helped him run that farm in the old homestead area. Her background here will help her relate to farmers and ranchers. An important segment of North Dakota's voters.
6. She has a Background in Education –
Like agriculture, this is an issue that's important to North Dakotans. And Kathy Neset has the background. I didn't mention it earlier, but she was a: substitute teacher, Science teacher, school Business Manager, served on the Tioga School Board for ten years, and now has five years experience on the State Board of Higher Education.
7. She's Well-Spoken –
When it comes to being able to communicate with others, Kathy Neset does it well. And she doesn't really need a teleprompter to do it. She's articulate and is very comfortable in front of a microphone. Something a lot of newcomers to the political scene struggle with.
8. She's Likable –
It's a gift. Some folks have it. And the rest of us wish we did. When she speaks, she's personable. She relates well to others, is genuine, and comes across as a straight-shooter. I recall speaking to one of her employees some years ago. To her, Kathy Neset wasn't too far below Jesus himself. She couldn't say enough good about her.
9. She Loves North Dakota –
I'm not saying that Heidi Heitkamp and the other potential Republican candidates don't. Please don't misunderstand me. But you'd think being raised in New Jersey would be a negative for a North Dakota Senate candidate. Not for Kathy Neset. Her love for this state is legit. No question. Listen to her speak about it one time and you'd have to be deaf or stupid not to believe it. When her husband died, she could have fled North Dakota. She didn't. This is her home. And that's important to North Dakotans.
10. She's a Woman –
Yep, I said it. And no, it shouldn't matter. It certainly makes no difference to me. But let's be honest, for some it does. Her candidacy as a woman can indeed have a neutralizing effect of sorts in a campaign against Heitkamp. Deserved or not, men can come across in the minds of some voters as "bullies" when they run against women. Imagine Cramer vs. Heitkamp… Need I say more?
11. She's a Person of Faith –
In an address given to the University of Mary just over two years ago, Neset freely spoke about faith. The title of her address was called, "Lead Like Jesus". While I don't see her as a religious zealot, she certainly comes across as having a deep and abiding belief in God that influences her life.
12. She'll Have No Problem Fundraising –
It is true that Heitkamp has the Democratic War Chest to draw from. But between the NDGOP and Kathy Neset's connections in the oil field, fundraising will not be an issue. And that's not even mentioning her connections in agriculture and the ability she would have to get small donations from regular people.
Now to be fair, there's a whole lot we don't know about Kathy Neset. There's an entire range of issues to be considered when running for United States Senate, and we have no idea where she stands on them. That's a challenge for sure. But I believe she has every single tool necessary to raise her profile state-wide and to raise it quickly.
Don't underestimate Kathy Neset as a candidate for United States Senate. With whispers that Kevin Cramer is potentially going to stay put in the House, and Heidi Heitkamp appearing vulnerable for 2018; it may very well be that between now and the vote tally for Election Day November of 2018 Kathy Neset will go from being a Western North Dakota Geologist to Senator-Elect from North Dakota. Only time will tell.
Note:
If you would like to get a taste of who Kathy Neset is, take a look at the following address she gave at the University of Mary just two years ago. She speaks about leadership, faith, and her story of how she came to call North Dakota home.