A week ago, Minneapolis resident George Floyd took his last breath while pinned facedown under the knee of police officer Derek Chauvin. The horrific event — which you've likely seen video footage of — lasted for over eight minutes. Make no mistake about it, it was completely unnecessary. And yes, in my opinion, people are justified in labeling it as "murder".
With Floyd being a black man and Chauvin a white cop, tension erupted in Minneapolis and across the nation. Tragically, in too many places, appropriate calls for justice through peaceful protest have been supplanted by vandalism, looting, and acts of violence. I'm sure you're familiar with much of it.
Even North Dakota witnessed firsthand what the idiocy of rioting looks like. On Saturday, a peaceful protest took place in Fargo. Mayor Tim Mahoney attended. Even Police Chief David Todd showed his support for "Justice for George".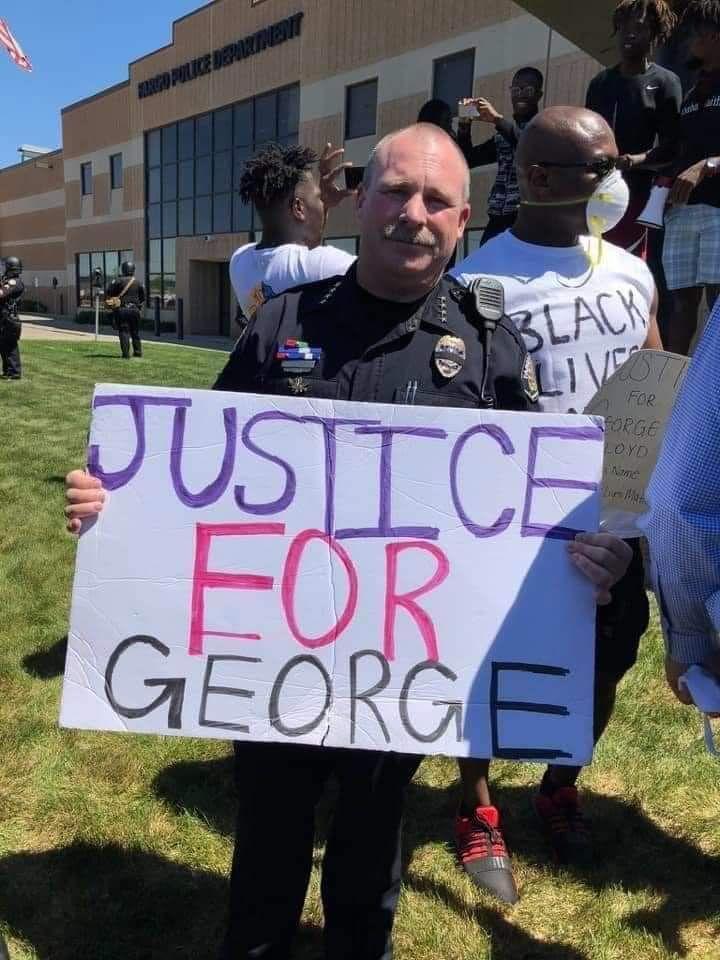 Unfortunately — as in so many other places across the country — the peace didn't last. Instigators eventually took over and began engaging in acts of lawlessness. A State of Emergency was declared, and Governor Doug Burgum brought in the National Guard to help restore order.
The aftermath to the mayhem in Fargo not only brought people together for cleanup efforts Sunday, but Black Lives Matter organizers have condemned the violence and told the Forum that the "perpetrators were not part of their group."
So, who were the perpetrators? Were they locals? People from out of state? A mixture? As you can see in this report from KFGO, 8 of the 10 arrested Saturday night were either from Fargo or West Fargo.
As you might imagine, there's more to the story. According to chat messages obtained by The Minuteman, certain individuals associated with Red River Valley Democratic Socialists of America were engaged in coordinating Saturday night's activities.
Among the names in the aforementioned chat messages are Jamaal Abegaz, Zac Echola (a self-proclaimed member of Antifa), and social media troll Ron Gaul. You'll also see the name "Ruth". Our source — a group called Specter — says this is State Representative Ruth Buffalo (D – District 27), but we've not been able to confirm that.
Abegaz and Echola have previously been cited in the news for their involvement with other protests.
For example, when President Trump came to Fargo in September of 2018, Jamaal Abegaz was there with Democratic Socialists to protest. When activists gathered at Fargo City Hall in September of 2019 to rally for the Global Climate Strike, Zac Echola spoke and Abegaz was in attendance as well. When the North Dakota Legislature's Legacy Fund Earnings Committee met at North Dakota State University in November of 2019, Echola was one of about 10 hecklers who disrupted that meeting.
In the screenshots you'll see below, there's a portion of a conversation between John Strand, Zac Echola, and some others. Strand is not only a Fargo City Commissioner, but is co-owner of the High Plains Reader. While HPR claims to be "independent", they're actually a leftist publication.
In fact, as you'll see in this HPR article, Commissioner Strand organized a townhall event last November that called for "an end to fossil fuels and for the city to declare a climate change emergency." Echola attended that event and got Strand to publicly "commit to declaring a climate emergency before Earth Day next year".
In other words, Strand and Echola are familiar with each other and share similar goals. In fact, Echola's written for HPR before. To his credit though, it appears from the conversation on Saturday that Strand was calling on Echola to be peaceful. Unfortunately, Echola and others weren't all too sympathetic to his requests.
What else will you see in the messages below?
An inquiry into whether there was a "bail fund folks can donate to" for the Fargo-Moorhead area. (Note: This question was asked long before the violence ensued.)
Talk of spinning "the social media narrative".
Having people "on the front lines".
Coordinating through Zoom.
Setting up a "command center".
The need for "supplies".
At this point, we can't be certain who all was involved with coordinating the mayhem in Fargo. But it certainly appears that key figures in the local Democratic Socialist movement were among them.
Those who recognize the very serious issues related to the death of George Floyd — and sought to peacefully express their concerns — should be enraged by this. What Democratic Socialists did was shameful. They aided in hijacking an otherwise peaceful demonstration to further their own political agenda.
What is that agenda? Perhaps it's summarized best by the words of Zac Echola himself on Facebook just three days ago:
"'Peaceful protest' should not mean subservient, comfortable protest. A byproduct of resistance—actual physical resistance, of putting your body in direct contact with an unjust system—is heat. If you're not prepared to get burned, you're not resisting anything yet.

"I have uncritical support for more rioting and looting in Minneapolis and everywhere else, every night, until this rotten country is burned to the ground and a new world can be rebuilt. Riots are the language of the unheard." (Emphasis Added)
Let's be honest. These commies don't care about the memory of George Floyd. They just want to burn down America.
(Note: George Floyd's brother came out yesterday and condemned the violence taking place across the country. Floyd's girlfriend and other family members did the same earlier last week.)
PLEASE LIKE & SHARE!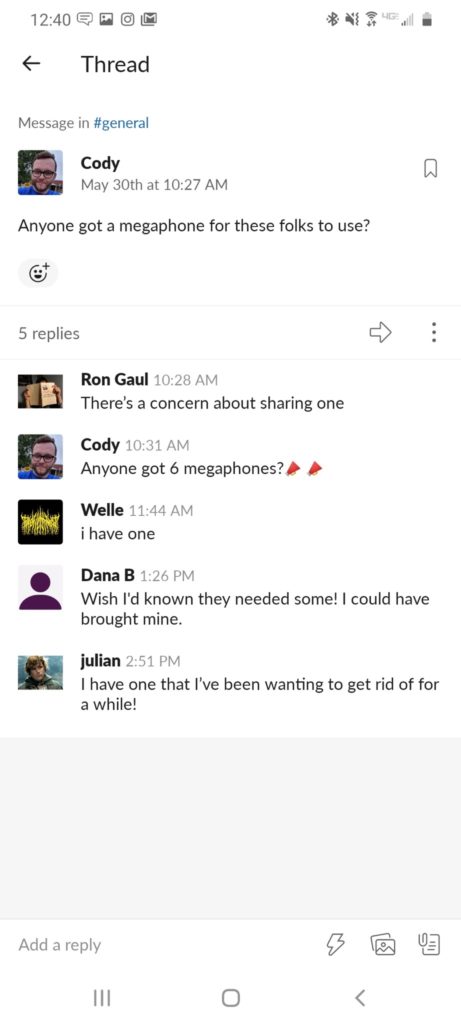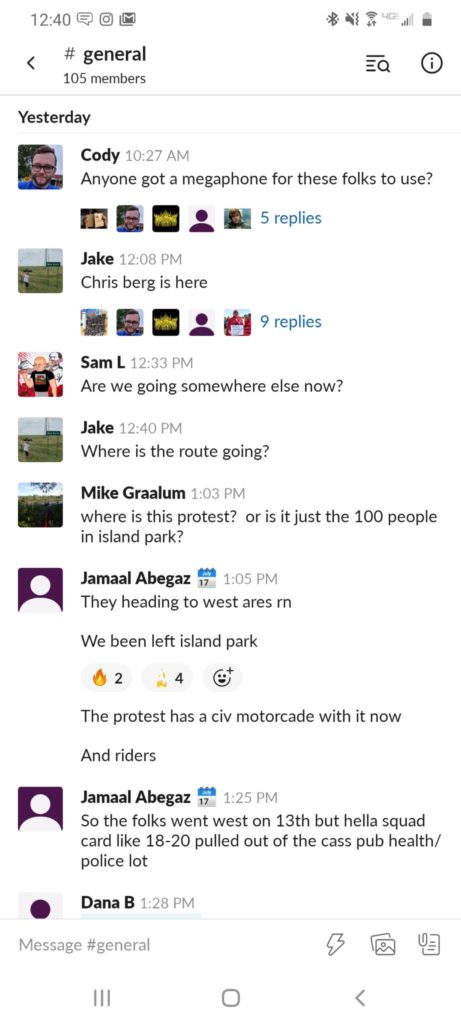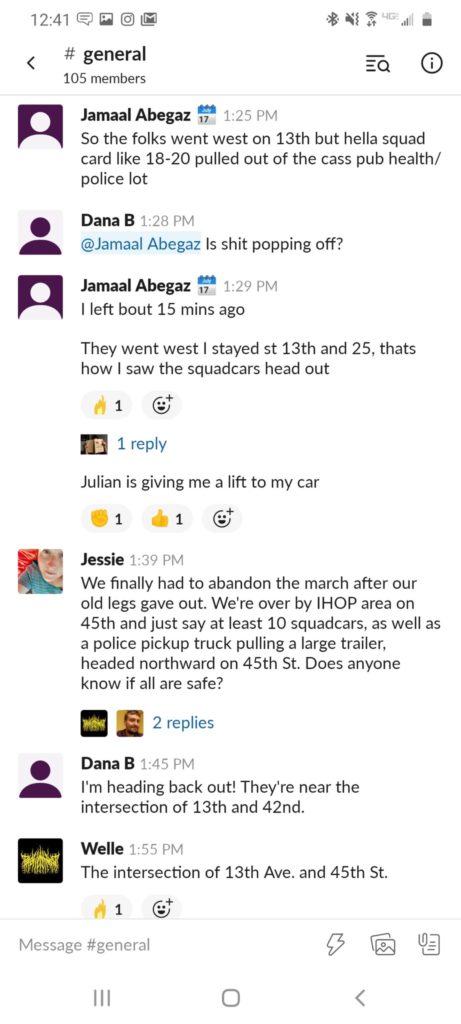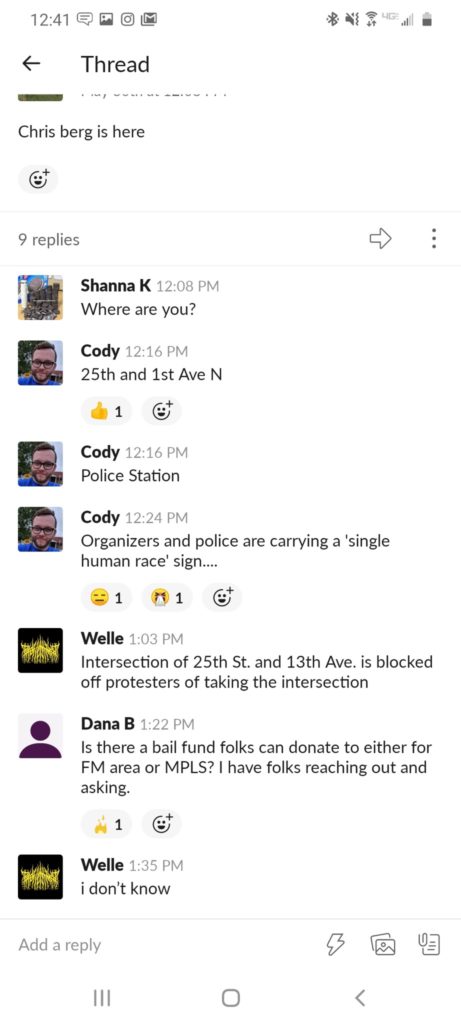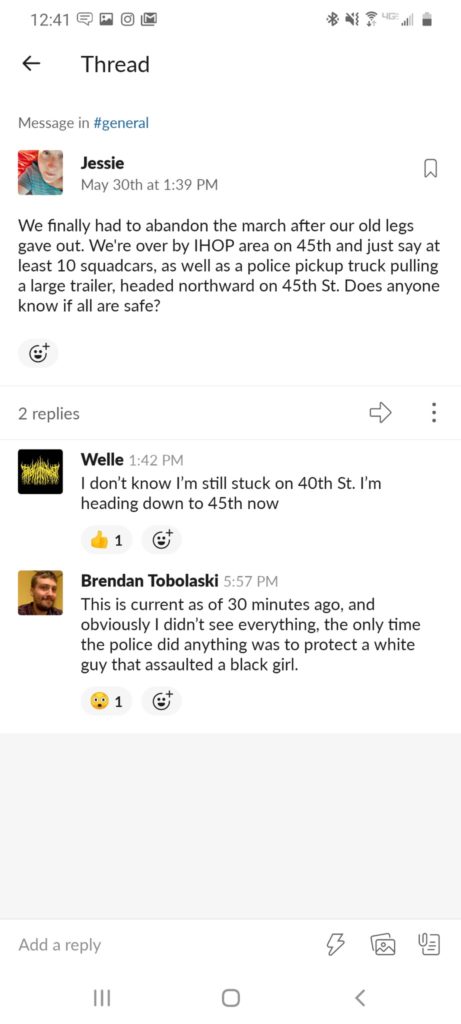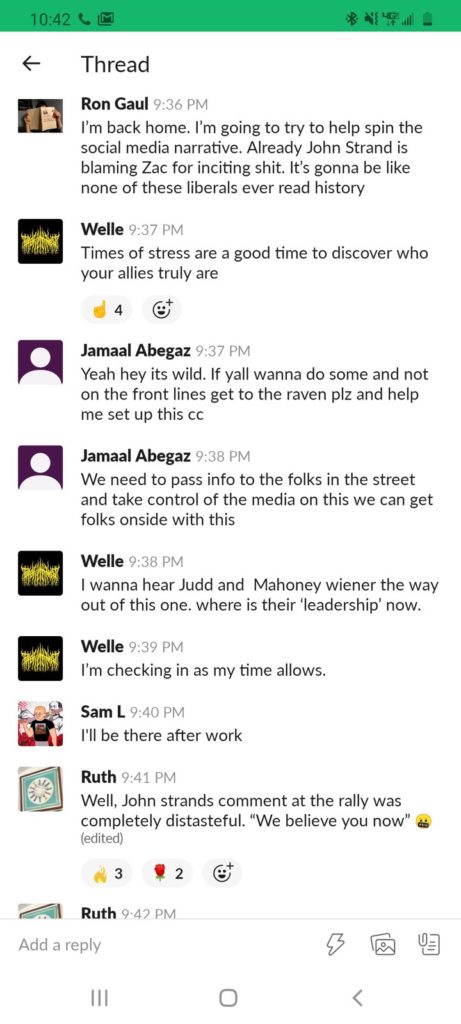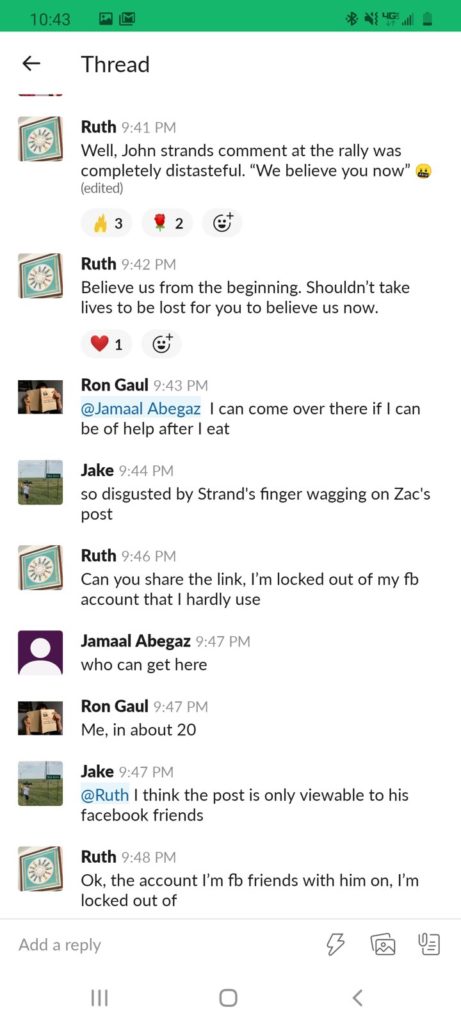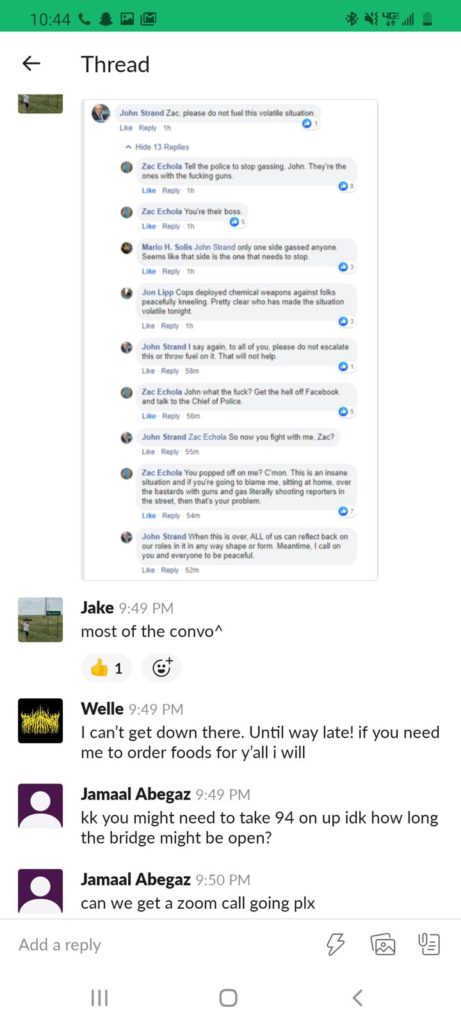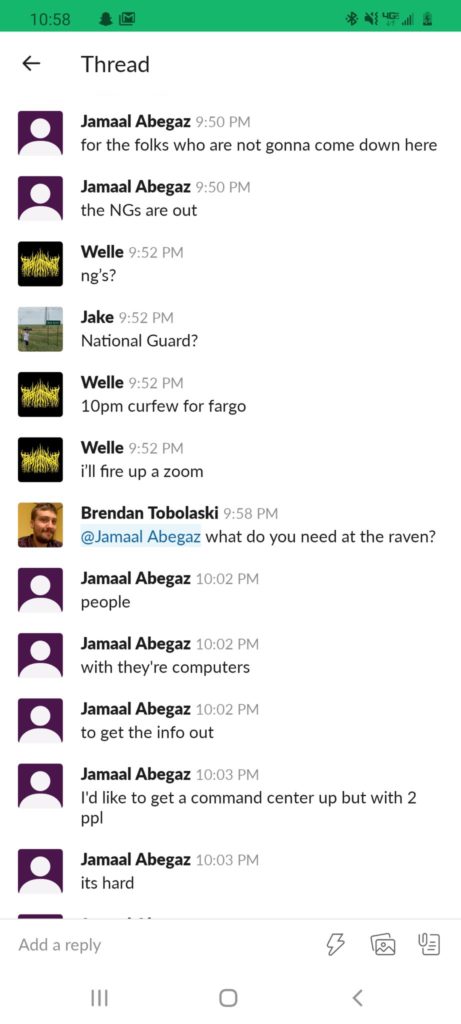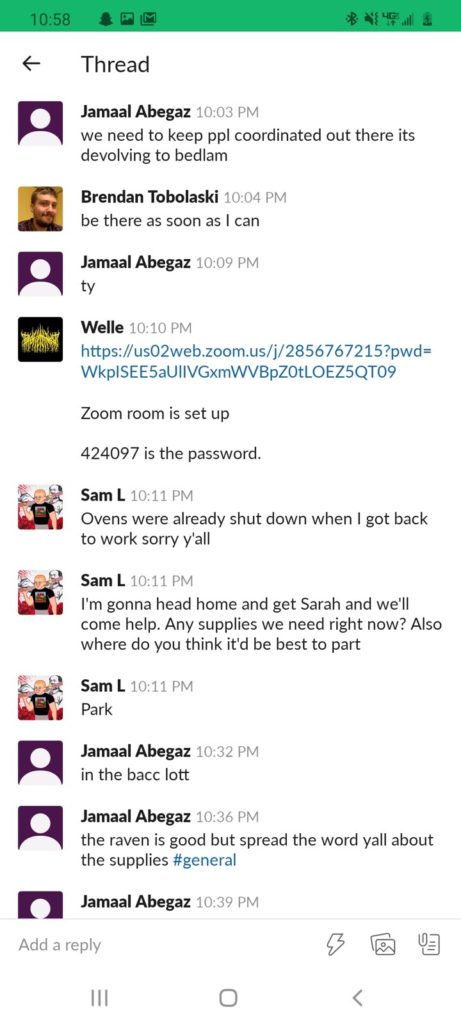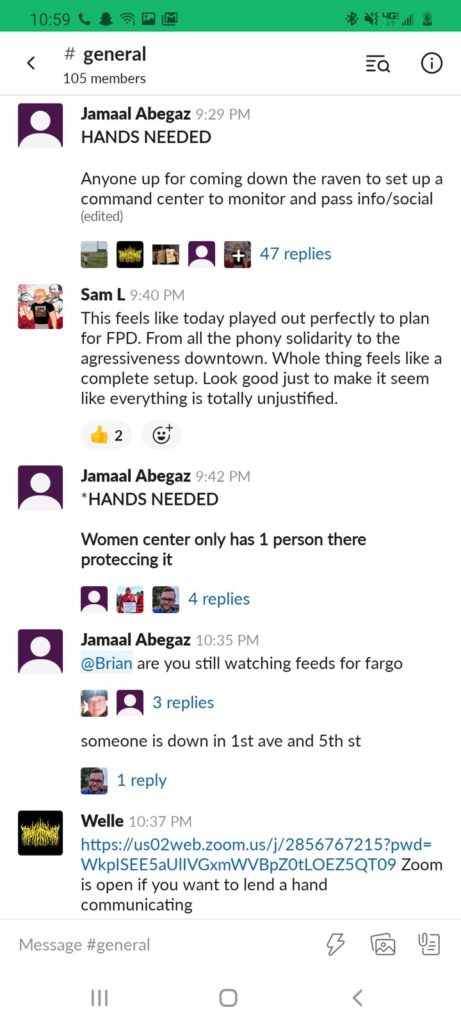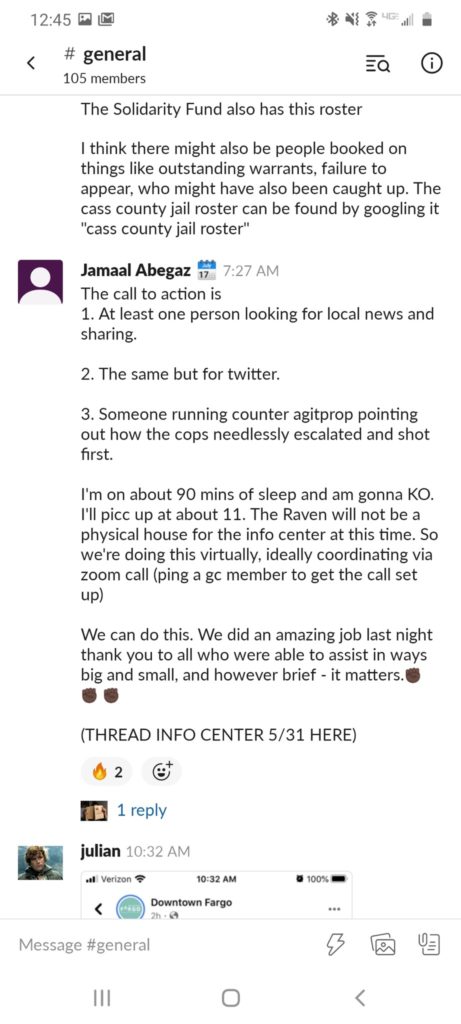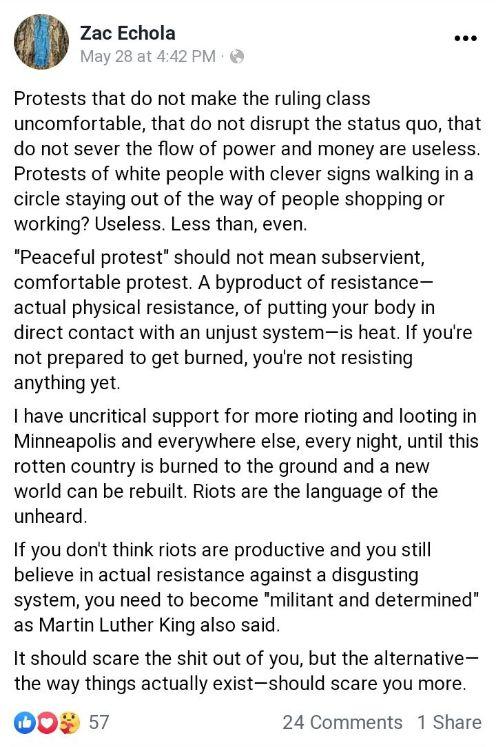 Sources:
https://www.washingtonpost.com/nation/2020/05/30/video-timeline-george-floyd-death/?arc404=true
https://www.inforum.com/news/6514332-Before-downtown-violence-Fargo-Moorhead-mayors-calmed-tense-Black-Lives-Matter-demonstration
https://www.inforum.com/news/government-and-politics/6515599-Black-Lives-Matter-organizers-react-to-violent-Fargo-protests
https://bismarcktribune.com/news/state-and-regional/trump1/image_b1b85f75-7744-5684-b7a9-40582a9640c2.html
https://www.kvrr.com/2019/09/20/activists-from-across-valley-rally-for-global-climate-strike/?fbclid=IwAR3tCfobT_nQZ–v0gwUHZf0_OW9TqUQ2Gima80Ly5DS_Hx7Fv_DI4S37ig
https://www.thedickinsonpress.com/news/government-and-politics/4769967-Socialist-hecklers-disrupt-pro-business-speaker-at-North-Dakota-Legacy-Fund-meeting?fbclid=IwAR3sGV2JHJ9B72VEuHLEyEmhVqbs5Sq1XbrpKTE-doCaggTX769oM4ebUbc
https://www.inforum.com/news/government-and-politics/2712245-Local-democratic-socialist-group-wants-to-build-awareness-community-connections