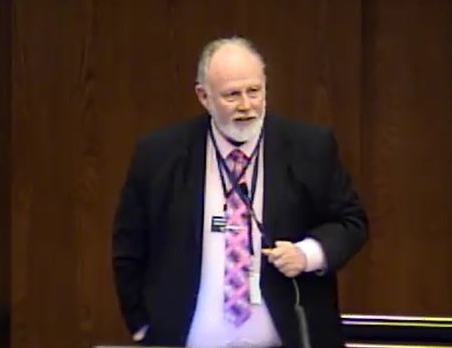 Back in October, Governor Doug Burgum announced North Dakota's new branding identity— "Be Legendary". A new logo accompanied the new slogan. According to Burgum,
"In today's competitive global market, it's more important than ever for North Dakota to lead with a powerful, scalable and unified brand approach. As we undertook this important brand refresh project, it was essential that our brand maintain its legendary roots while giving us a cohesive way to connect with all of our audiences."
As you may recall, North Dakota's previous brand was simply "Legendary". Here's just one example: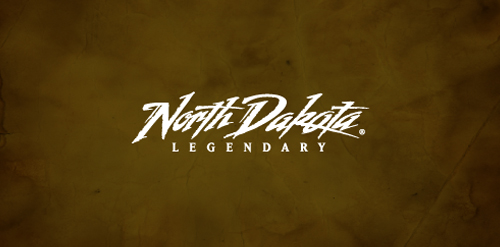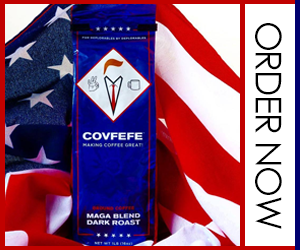 Just in case you haven't seen this, you may want to sit down. I'd hate for you to be so astonished that you hurt yourself. Here's the new logo rolled out by the state:
Okay, so I may have overhyped that just a bit— or a lot. Pretty underwhelming isn't it? Okay, fine. It's awful. I'm fairly certain that I could have done just as good or better with Google Docs or Microsoft Word. In fact, it's so bad that I think it's worse than the new UND Fighting Postal Service… err, I mean Hawks logo.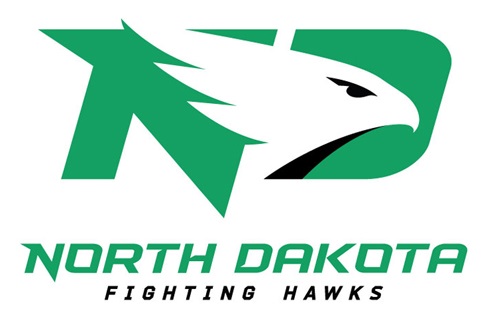 By the way, that logo wasn't even close to being as good as this logo created by UND student Blaine Durward of Trenton: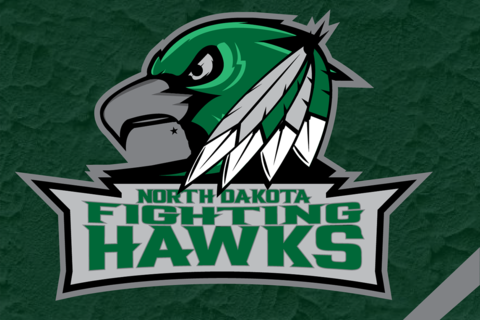 But I digress.
Governor Burgum is right about one thing. The new "Be Legendary" logo was "powerful". In fact, it was so powerful that it became a subject of scorn and ridicule on social media across the state. The backlash was so strong from the business community that some folks even began petitioning in a letter to have it changed— again. I don't think that's the kind of "powerful" that Burgum was looking for. And he obviously missed the mark on a "unified brand approach" as well.
The new branding is so awful that former Democratic gubernatorial candidate and State Representative Marvin Nelson (District 9) has actually introduced legislation seeking to ditch the new design in favor of having "a state logo contest" to develop another one. It's House Bill 1457.
If passed, the Department of Commerce would be responsible for the "necessary criteria, requirements, and rules for entrants and logo submissions, and a judging and selection process for the top five contest winners." The contest would need to be completed and administered in time for the 2020 North Dakota Travel Guide. And get this… the top five contestants would all get paid. The winner would receive $50,000, second place $25,000, and third through fifth would get $5,000 each. That's a total of $90,000. Oh, and "each eligible entrant" would get  "a one-year subscription to North Dakota horizons magazine."
In case you're wondering, the new atrocity… err, I mean logo… cost the state $10,000.
My question in all of this is whether it was even necessary in the first place? Why did we spend the first $10,000 to get what we have now? And why would we sink a new appropriation of $90,000 plus into doing it all over again? Especially when an audit released by State Auditor Josh Gallion yesterday shows that the State Tourism Department has stashed away 30 years of reserves.
I realize the new logo is awful and that $90,000 is chump change compared to everything else the state spends. In fact, the entire situation is just a microcosm of a much larger problem we have with our state government in North Dakota. But if we should learn anything from how the process has played out already, it is that there has to be a better way.
Of course, you won't be surprised to know that I've advocated for eliminating the Department of Commerce and Tourism Department in the past. I still think that's a good idea.
PLEASE LIKE & SHARE!
Sources:
https://www.governor.nd.gov/news/north-dakota-unveils-refreshed-brand-'be-legendary'
https://www.kxnet.com/news/bismarck-news/new-nd-tourism-logo-gets-backlash/1538190122
https://www.thedickinsonpress.com/opinion/columns/4062556-monke-new-und-logo-missed-opportunity
https://www.legis.nd.gov/assembly/66-2019/documents/19-1019-01000.pdf
https://www.nd.gov/auditor/news/state-north-dakota-special-funds-performance-audit
https://theminutemanblog.com/2017/11/20/the-state-should-not-pay-josh-duhamel-to-promote-north-dakota-tourism/