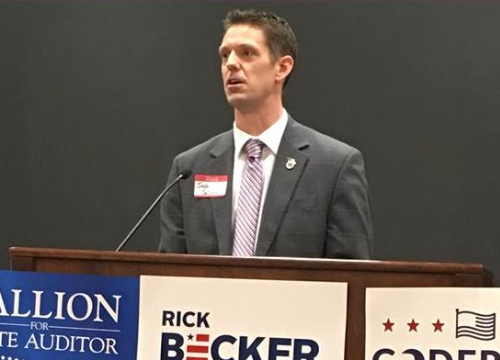 Earlier in the week, I wrote an article explaining why I think it would be a mistake for State Auditor Josh Gallion to challenge incumbent Doug Burgum for the Republican nomination to be Governor of North Dakota. I didn't write it expecting Gallion to do such a thing. It was written because I continue to hear people suggest that he should.
As it turns out, we won't have to worry about that kind of discussion anymore— at least not for another four years. Yesterday, a Facebook post began circulating as an invitation to Gallion's formal announcement for re-election, which will take place on Thursday at Republican Party headquarters in Bismarck (10am) and Fargo (3pm — weather permitting).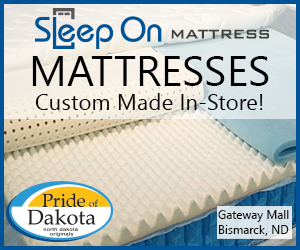 The announcement isn't a surprise. I think the vast majority of us expected Gallion to give it another go. But I suppose it leaves a number of his detractors a bit unhappy.
The question now is, "Will anyone challenge Josh Gallion?" And no, I'm not talking about a Democrat or Libertarian— both of which are basically irrelevant in state politics. I'm talking about someone from within his own party— a Republican.
Will those who want to "reel in" the State Auditor find someone willing to take on Gallion in a NDGOP State Convention and/or primary? If so, what would they run on? What kind of case could they make against a man who is viewed by many as arguably the best State Auditor North Dakota has ever had?
I imagine those who would like to see Josh Gallion ousted might argue that he sees himself as being above the law. After all, he made the decision to ignore the law passed by the legislature that strips him of the authority to initiate performance audits. In fact, Rep. Mike Nathe (R – District 30) accused him of this very thing at a Legislative Audit and Fiscal Review Committee meeting back in July.
But let's not forget that Gallion's decision to continue with "business as usual" came only after Attorney General Wayne Stenehjem issued an opinion expressing his view that the law would be found unconstitutional by the courts. Interestingly enough, that opinion "governs the actions of public officials until such time as the question presented is decided by the courts."
Aside from this, barring some unforeseen set of circumstances, I cannot see anyone even coming close to defeating Josh Gallion in a State Convention. He's just too popular. His commitment to transparency has made him a rising star with the electorate. And I don't think a primary challenge would garner results significantly different.
There seems to be political winds of change in North Dakota politics. I think more people are paying attention and that there's a desire for more transparency and accountability in state government. Josh Gallion is delivering on that.
At this point, I don't think anybody in their right mind would challenge Josh Gallion. Doing so would be nothing more than a campaign of futility.
Sources:
https://theminutemanblog.com/2019/10/08/no-josh-gallion-shouldnt-challenge-doug-burgum/
https://theminutemanblog.com/2019/07/20/why-josh-gallion-is-right-to-ignore-the-legislatures-power-grab/
https://bismarcktribune.com/news/local/govt-and-politics/north-dakota-state-auditor-lawmakers-remain-at-odds-over-new/article_fad595f7-ad1e-541b-abdd-a8b49469f31f.html
https://theminutemanblog.com/2019/06/29/ag-opinion-on-state-auditor-proves-legislature-needs-to-right-their-wrong/