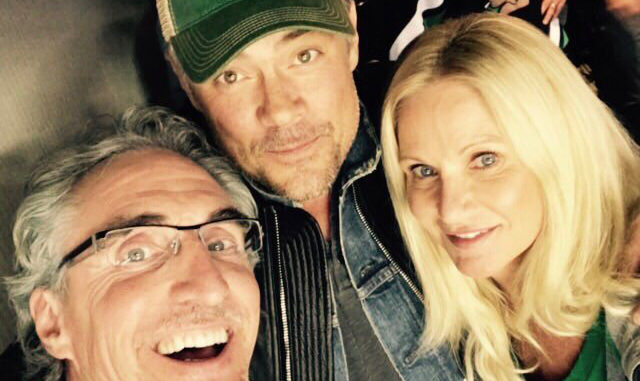 Actor Josh Duhamel with Governorn Doug Burgum and First Lady Kathryn Helgaas-Burgum at a UND Fighting Hawks hockey game. Duhamel was in attendance as part of his contract with ND Tourism.
On Saturday the Bismarck Tribune reported that North Dakota native and well-known actor Josh Duhamel has extended a contract to continue doing North Dakota Tourism ads for the state. His original contract – signed in 2015 – was worth a reported $475,000. The extension – good through 2019 – is worth another $365,000. That's a cool $840,000 of taxpayer money to "the face of North Dakota"– as Governor Doug Burgum calls him .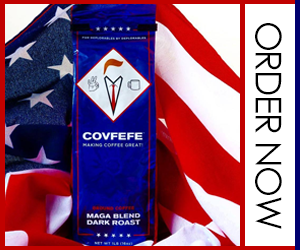 While Duhamel is certainly one of the most famous people to come out of the Peace Garden State, is it appropriate for the state to be using taxpayer dollars to obtain his services as an advocate for North Dakota Tourism? Or perhaps the bigger question is whether the state should be in the business of advocating for tourism at all? I suggest that they shouldn't.
Of course, the state's tourism director would disagree:
"Sara Otte Coleman, state tourism division director, said her division's marketing budget comes to $6.4 million for the 2017-19 biennium, but that it's an important expenditure for the state. In 2016, $3.2 million spent on 'paid media' resulted in 354,000 trips to North Dakota, she said, during which about $328 million was spent. The images and video tourism officials can use under the new contract are an important part of that effort, Coleman said."
How the number of trips to North Dakota as a result of the state's spending $3.2 million on paid media can be accurately calculated is a mystery to me. But let's suppose that the numbers are true. Does this justify using taxpayer dollars to accomplish such a thing? In one simple word– No.
If the return on investment is as high as Coleman suggests, then surely private business and/or organizations would be more than happy to fill the role that the Tourism arm of the North Dakota Department of Commerce is currently filling. And it wouldn't cost taxpayer money to do it.
Back in August, I wrote about the need for true conservatives in the North Dakota Legislature to start advocating for the elimination of unnecessary state agencies. One of those agencies that I suggested eliminating is the Department of Commerce. North Dakota Tourism is just one of the four arms encompassed in that department. In that article, I wrote this:
"There is absolutely nothing touted in the description of the Department of Commerce that cannot be handled by the private sector. And none of it should be funded with taxpayer dollars."
Think of it, the Department of Commerce has a $100.2 million total budget for the 2017-2019 biennium– $31.3 million of that from the state's General Fund. And the marketing portion of that for North Dakota Tourism is $6.2 million. All of it which could be handled by the private sector– meaning an entire department's worth of savings to the taxpayer.
I certainly don't blame Josh Duhamel for capitalizing on the opportunity to make nearly $1 million promoting North Dakota. But the state's willingness to exploit his celebrity status unnecessarily costs the taxpayers money. Not only do we need to end state-sponsored tourism advertising, but the entire Department of Commerce as well.
Sources:
1. http://bismarcktribune.com/news/state-and-regional/josh-duhamel-s-contract-to-promote-nd-tourism-extended/article_d5833a97-5105-5e13-ad3b-0e7e0358b441.html 2. https://www.grandforksherald.com/business/3845874-duhamel-receive-nearly-half-million-dollars-north-dakota-promo-work 3. http://www.inforum.com/news/4347416-best-kept-secret-josh-duhamel-watches-und-minnesota-hockey-after-shooting-footage-north 4. https://theminutemanblog.com/single-post/2017/08/07/Save-the-Taxpayer-Start-Eliminating-State-Agencies