Despite their dominance in North Dakota politics, the NDGOP baffles me at times. This is especially true with how they've handled their choice of a keynote speaker to the State Convention this weekend.
Late last month, Vice President Mike Pence visited the state to stump for U.S. Senate candidate Kevin Cramer. Pence's visit came as speculation was fueled that President Donald Trump may actually be the NDGOP's keynote. But it wasn't to be. On Tuesday it was announced that Trump's Secretary of the Interior Ryan Zinke will fill that role instead.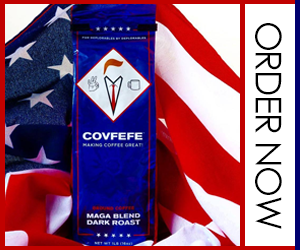 For obvious reasons, Zinke isn't exactly who delegates were hoping for. And given the speculation, one has to wonder whether a fair number of the reported 1,500+ signed up to attend the convention with the hope of hearing from the President instead.
For a state that put Trump over the delegate hump with Mr. 1,237 in 2016, and who had its lone Congressman change his mind – at the urging of the President – to run for U.S. Senate against Democratic incumbent Heidi Heitkamp, a Zinke keynote is a major disappointment to some delegates.
In my mind, I think it's poor practice for the NDGOP to wait until after its deadline for registering delegates – and just days before the convention itself – to announce its keynote speaker. Even the Democrats announced Joe Biden as their keynote far in advance of the Dem-NPL State Convention. Such announcements prior to registration deadlines can either bolster attendance or hurt it— depending on who the speaker is.
Yet, the party has a history of holding out until the last minute. In 2016 speculation was still swirling a week before the State Convention. That year they promised it would be worth the wait. And for many it was, as Ted Cruz and Ben Carson both spoke to the convention faithful.
We also shouldn't forget that conventions aren't cheap to attend. When factoring the total cost of delegate fees, food, lodging, etc., the expenses quickly add up. And while delegates are primarily attending for the purpose of being part of the political process, conducting party business, and determining who the party endorses for candidates; I think it's only fair that they have the opportunity to know who they're paying to listen to.
Aside from all of this, one has to question the wisdom of choosing Zinke. While he has an impressive resume, Zinke's former Political Action Committee (PAC) – SEAL PAC – has been under a microscope of late by the Federal Election Commission (FEC) for repeated discrepancies in their reports. The PAC was overseen by Vincent DeVito, who is now a top aide in Zinke's department. Maybe it's much to do about nothing, but given the entirety of the situation, couldn't the NDGOP have done better?
There's a number of Republicans who already believe that conventions don't matter. I'm afraid situations like this one only alienate more of them from wanting to attend.
I don't pretend to know all the reasons why the NDGOP couldn't attract an alternative to Zinke. But what I do know is that going forward they may want to rethink how they handle the process.
Sources:
http://www.kfyrtv.com/content/news/Vice-President-Mike-Pence-arrives-in-ND-478067233.html
https://www.grandforksherald.com/opinion/columns/4426352-mike-jacobs-gop-promises-lively-convention
https://www.grandforksherald.com/news/4426713-no-trump-now-zinke-keynote-delays-north-dakota-potus-visit
https://theminutemanblog.com/2018/02/19/bidens-planned-keynote-to-dem-npl-convention-shows-how-out-of-touch-nd-dems-are/
http://fns.areavoices.com/ndgop-promises-speaker-worth-the-wait/
https://www.cnn.com/2016/04/03/politics/north-dakota-gop-delegates-donald-trump-ted-cruz-john-kasich/index.html
http://www.foxnews.com/politics/2016/05/26/mister-1237-north-dakota-delegate-puts-trump-over-top.html
https://theminutemanblog.com/2018/02/13/breaking-cramer-to-jump-into-senate-race/
https://www.doi.gov/whoweare/secretary-ryan-zinke
https://theminutemanblog.com/2018/02/23/do-primaries-hurt-attendance-at-conventions/