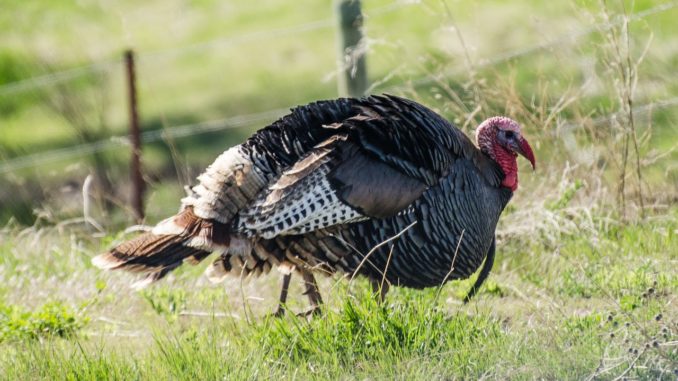 As you may have noticed in the past, from time to time, we like to make the public aware of issues relating to hunting here on The Minuteman. Yesterday, the North Dakota Game & Fish Department (NDG&F) announced that applications for the 2018 Spring Turkey Season are now available. There will be 5,655 licenses available to North Dakota hunters this season. This is 30 fewer than last year– likely due to the severe drought conditions that plagued the state in 2017.
Wild turkeys are not native to North Dakota— which is no surprise given the amount of limited habitat for the bird. According to the NDG&F, wild turkeys were introduced into the state in the 1950's along the Missouri, Knife, and Heart rivers. For the 2018 season, licenses will be available in 22 units across the state. Unit 21 – in the Southwestern part of the state in Hettinger and Adams counties – is closed again because of low turkey numbers in the area.
North Dakota is the only state that limits hunting opportunities for wild turkey to residents only. The lone exception being out-of-state opportunities on tribal lands. Licensing requirements can be found here and you may apply by clicking on the following link.
Good luck to those of you who end up in pursuit of this fascinating bird. The deadline for applications is February 14th, and the season will run from April 14th through May 20th.
Sources:
https://gf.nd.gov/news/2220
https://gf.nd.gov/plots/landowner/turkey
https://gf.nd.gov/gnf/maps/management/documents-img-management-unit-spring-turkey.jpg
http://dakotatrails.com/tag/turkey/
https://www.realtree.com/turkey-hunting/turkey-hunting-nation/2017/north-dakota-turkey-hunting
https://gf.nd.gov/licensing/quick-reference#spring_turkey
https://gf.nd.gov/buy-apply