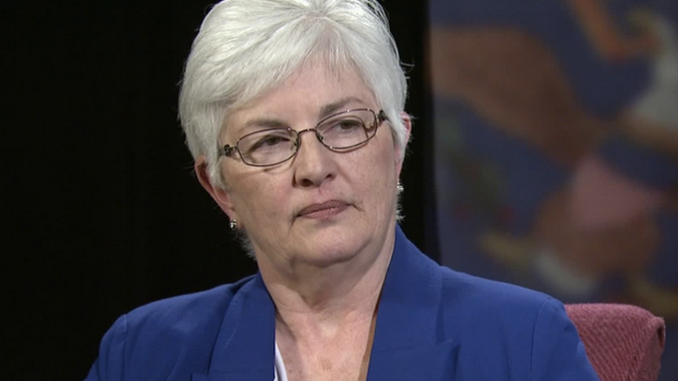 The hot topic in the national media seems to be centered around issues of sexual assault and sexual harassment. In recent weeks the television, radio, and internet has been inundated with story after story of sexual misconduct.
The number of incidents and accusations coming out of Hollywood are too numerous to talk about. And political news has been dominated by unsubstantiated accusations against Alabama's U.S. Senate candidate Roy Moore about things that allegedly happened 40 years ago. The newest example involves comedian-turned-U.S. Senator Al Franken (D – MN).
It now seems that the national exposure has brought these issues to our state's Capitol. The Forum's John Hageman wrote today that North Dakota's lawmakers will be reviewing their sexual harassment policy in the Legislative Procedure and Arrangements Committee meeting set to take place on December 6th.
What struck me about Hageman's article was the concluding paragraph. And even more specifically, the final sentence:
"Senate Minority Leader Joan Heckaman, a New Rockford Democrat, welcomed the discussion on sexual harassment policy, noting that some lawmakers have called for the formation of an ethics commission. She said it wouldn't be hard to find instances of harassment here, but declined to elaborate ." (Emphasis Added)
If Hageman's reporting is accurate, then is Senator Heckaman indicating that not only are there instances of sexual harassment at the State Capitol, but that they're not all that uncommon? Does suggesting that they "wouldn't be hard to find" point to such a conclusion?
According to Hageman's article, one of the primary concerns with the Legislature's current policy is that it lacks procedure for reporting incidents of sexual harassment. This leads to many questions.
Does the absence of procedure mean some cases are going unreported?
If Heckaman does know of instances involving sexual harassment, have they been reported?
If they have been reported, have they been investigated?
Why should lack of procedure prevent someone from speaking up?
And the questions don't end there…
Why will Senator Heckaman not elaborate on her claim? Is it to protect victims of harassment?
If incidents of sexual harassment aren't hard to find, why was this not exposed before? Why wait for a national discussion of the topic in order to shine light on it in North Dakota?
Would I be surprised if Senator Heckaman's claim were true? Unfortunately, no. We already have examples of elected officials at the State Capitol who have documented cases of alcohol problems, domestic disturbance, and even cases of infidelity. Adding sexual harassment to the list isn't a stretch at all.
What do you think? If Senator Heckaman knew about these incidents that "wouldn't be hard to find", should she have spoken up sooner? And should she elaborate now?
Sources:
1. http://www.cnn.com/2017/11/16/politics/franken-apology/index.html
2 . http://www.jamestownsun.com/news/government-and-politics/4360600-nd-lawmakers-examine-sexual-harassment-policy