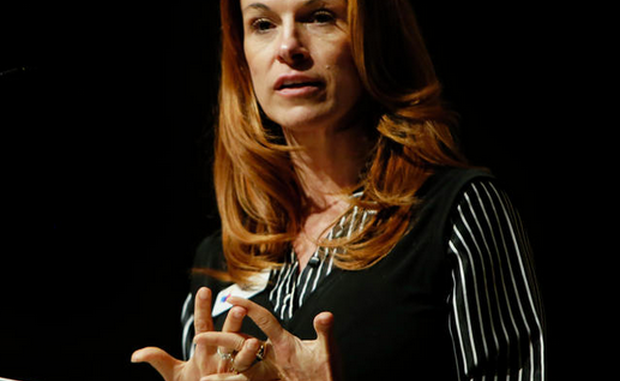 Just over three weeks ago, North Dakota's Department of Public Instruction (DPI) Superintendent, Kirsten Baesler, announced her intentions to seek reelection. Having first been elected in 2012 by a margin of nearly 11%, and then again in 2016 by about a 50% margin, there seemed to be little question that Baesler had the upper hand in her bid for another term. But that may have changed earlier this week when she was arrested for a DUI.
In the aftermath of her arrest, Baesler did the only thing she could do— apologize. We then learned that to compound the problem of the DUI, she had also refused blood and alcohol tests. Regardless of where you or I may stand on such tests, Baesler has put herself in a bit more of a legal predicament with her violation of that statute.
Unfortunately, this isn't the State Superintendent's first run-in with the law.
In February of 2015, Baesler was arrested for simple assault after an altercation with her then fiancée, Todd Tschosik. He accused her of bloodying his nose with a candle while throwing food and other items. Charges were later dropped, because prosecutors didn't feel their case was strong enough. A look at the details seems to justify that decision. But it should be noted that alcohol was a contributing factor to the situation.
Baesler had a separate incident with the same fiancée in July of 2014— while on official state business in Florida. Though it was alleged that Tschosik had been "physical" with her, the police report shows that Baesler refused to complete a statement with officers. A misdemeanor battery charge was later dropped against Tschosik.
Baesler also pled guilty to a Class B misdemeanor charge of theft in January of 1997. According to a Forum News Service report, DPI spokesman Dale Wetzel says that incident came as a result of Baesler forgetting to pay for a package of macadamia nuts while shopping with her three children. She received a deferred sentence and was ordered to pay a $100 fine.
Aside from all of this, court documents from Baesler's 2010 divorce proceedings are probably the most eye-opening. While both parties admit to serious personal challenges contributing to the demise of their marriage, in Kirsten Baesler we see a troubling pattern of behavior in regards to dishonesty, infidelity, and alcohol abuse.
For example, the record shows Baesler lied to her husband about having a tumor on her breast. Not only did she convince him that the tumor existed, but that she had to have it removed — along with tissue from the other breast — to check for cancer. The reality? There was no tumor. She made the story up as a means of throwing him off— while having breast implants done.
There was also an affair with an old friend— that possibly contributed to his getting a divorce of his own.
And we also find this statement from her now ex-husband in the court record:
"I believe that she has an issue with alcohol abuse and specifically driving when drinking."
There are also other references to her driving under the influence, including this one:
"Kirsten acknowledged that on occasions she has also driven drunk so the difference between the two is that he got caught and she didn't."
There's more, but suffice it to say it's a sad account of a woman in need of help. And it appears her demons — at least in regards to the use of alcohol — still haunt her today.
But aside from the poor judgment, dishonesty, and serious personal issues listed above, we also have Kirsten Baesler's record as DPI Superintendent. And it's arguably not that impressive. Here are some examples we've documented over the years:
1. The Dark Side of Our Superintendent of Public Instruction – I wrote about this three years ago when Baesler lost her cool during a committee meeting on proposed legislation to eliminate the Common Core State Standards. After dealing with a similar effort in 2015, it was obvious that Baesler's temper got the best of her in having to fight the battle again.
2. The Great Deceiver & the Not-so-New State Education Standards – in the aftermath of the battle over Common Core in 2017, Baesler paraded around telling anyone who would listen that "new" standards were being written for North Dakota. Only it wasn't true at all. As we later proved, they simply lifted out references to Common Core, made minor changes, and rebranded them as North Dakota standards. It was an act of plagiarism. And we still have Common Core Math and English standards today.
3. EXPOSED: DPI Awards Bid for Testing to Existing Common Core Vendor – in October of 2017, nearly three months after passing their own deadline, DPI finally awarded a bid to a "new" testing vendor for the Math and English state assessment. But like the state standards themselves, there wasn't really anything new about the vendor. In fact, it was the very same one that had done the previous Common Core state testing. This wasn't a surprise to us. We speculated five months prior to their awarding the bid that this would happen.
4. ND Republican Traitors Stand with Democrats on Red Flag Gun Law – one of the most controversial bills of the 2019 Legislative Session was the awful Red Flag Gun Law. Making it even worse was the fact that 8 of its 10 sponsors were Republican. When a press conference was held to discuss the bipartisan effort, Kirsten Baesler was there in support— calling it "one of the most significant" ways school safety could be addressed. Thankfully, the bill was defeated.
5. DPI Cradle to College Power Grab – in October of 2018, we questioned why DPI felt the need to develop learning standards for "birth to Kindergarten". When the 2019 Legislative Session rolled around, we saw why. There was a joint effort between DPI and Health and Human Services to grant the Superintendent of Public Instruction authority over all licensed early childcare providers when it comes to technical assistance (i.e. training, coaching, etc.) and the "quality improvement process". Thankfully, the cradle to college power grab was killed in the House.
6. Baesler Caught in a Lie, but Spokesman Calls State Auditor "Unprofessional" – after State Auditor Josh Gallion noted in an Audit Report that DPI falsely "advertises 100% of school buses are inspected", Baesler took offense. Her office updated their website and even went as far as issuing a press release denying the auditor's claim. The problem? In short, our very own Superintendent of Public Instruction basically tried to make State Auditor Josh Gallion out to be the liar. And when his office released the screenshot of what DPI's website had said, we found out who it was that is less than honest— and it wasn't Gallion.
The question at hand for voters isn't whether Kirsten Baesler — as a person — is redeemable. She most assuredly is. I believe in forgiveness and redemption— as should you. But having said that, in light of her rocky past, should we be expected to just give her a pass when considering the most recent arrest?
It's unfortunate to be sure, but it's evident to me that Baesler has some demons she needs to deal with. And when we put them together with her less than stellar record as Superintendent of Public Instruction, we see a troubling pattern that should be rejected by voters.
As the chief executive officer over education in North Dakota, we can — and should — expect better.
PLEASE LIKE & SHARE!
Sources:
1. https://bismarcktribune.com/news/local/education/north-dakota-state-superintendent-kirsten-baesler-seeking-reelection/article_748fc231-916f-5c0d-97c5-4faf75ebd9e6.html
2. https://ballotpedia.org/Kirsten_Baesler
3. https://www.kfyrtv.com/content/news/North-Dakota-State-Superintendent-arrested-for-DUI-568237521.html?fbclid=IwAR1tMxiST2qRFIuM8ZzZ_KFXX2vrM0rAXTm4oWzf5kQXLmHO_hy0vtrRyyo
4. https://www.legis.nd.gov/cencode/t39c08.pdf#nameddest=39-08-01
5. https://www.inforum.com/news/crime-and-courts/615309-ND-state-superintendent-of-public-instruction-Kirsten-Baesler-arrested-for-domestic-violence
6. https://www.sayanythingblog.com/entry/read-it-full-investigation-report-of-kirsten-baesler-domestic-violence-arrest/
7. https://www.sayanythingblog.com/entry/superintendent-kirsten-baesler-was-on-official-business-during-alleged-florida-assault/
8. https://www.thedickinsonpress.com/news/3680341-alleged-victim-baesler-assault-says-others-witnessed-it-denies-assaulting-her-florida
9. https://theminutemanblog.com/2017/02/01/the-dark-side-of-our-superintendent-of-public-instruction/
10. https://theminutemanblog.com/2017/04/12/the-great-deceiver-the-not-so-new-state-education-standards/
11. https://theminutemanblog.com/2017/09/12/north-dakotas-math-english-standards-are-the-result-of-plagiarism/
12. https://theminutemanblog.com/2017/10/04/exposed-dpi-awards-bid-for-testing-to-existing-common-core-vendor/
13. https://theminutemanblog.com/2019/01/15/nd-republican-traitors-stand-with-democrats-on-red-flag-gun-law/
14. https://bismarcktribune.com/news/state-and-regional/north-dakota-lawmakers-pitch-gun-seizure-bill-as-life-saving/article_6dec0e28-9d15-5a42-9cb0-36635d293c91.html
15. https://theminutemanblog.com/2019/02/19/breaking-red-flag-bill-dies-in-ironic-17-76-vote/
16. https://theminutemanblog.com/2019/02/02/human-services-dpi-superintendent-the-cradle-to-college-power-grab/
17. https://theminutemanblog.com/2018/10/26/are-dpis-learning-standards-for-birth-to-kindergarten-necessary/
18. https://theminutemanblog.com/2019/02/11/nd-house-rejects-committee-recommendation-and-kills-dpi-power-grab/
19. https://theminutemanblog.com/2019/06/07/dpi-caught-in-a-lie-but-spokesman-calls-state-auditor-unprofessional/