When I started The Minuteman over three years ago, I did so knowing very well that it would be an ongoing commitment. I understood that there would be endless hours of research, following up on leads, open records requests, and what can sometimes be a cumbersome writing process— just to name some of it.  I knew there would be days where it would be difficult to balance the new endeavor with everything else that goes on in life.
Thankfully, I'm surrounded by amazing people. In fact, I'd dare say that you'd be hard-pressed to find a better group of people around. So, when I had to approach those directly involved with The Minuteman some weeks ago and express a need to take take a break of sorts, they were nothing but supportive. "Do what you have to do. We'll still be here when you get back," was the reply.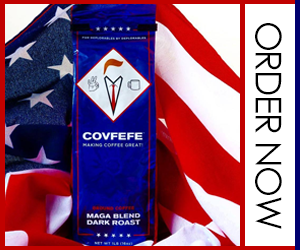 Family is important to me. Those of you who have been following the site for a while might recall the article I wrote over two years ago titled, "Restore the Family & We'll Make America Great Again". In it, I expressed the view that:
"If we truly want to reverse these negative trends that plague our nation today, then we must turn to the most basic unit of our society… the family. Nothing has been more detrimental to America than the disintegration of the family."
I still believe those words to be true.
While my family has been absolutely nothing but supportive of our efforts here at The Minuteman, I'm also fully cognizant of the fact that perhaps nobody sacrifices more than they do in that support. That realization — coupled with circumstances that I'll not get into here — made it necessary for the aforementioned break from regular content. It's a decision I don't regret. And perhaps it's something I'll have to do again. I don't know.
Politics is a crazy thing. To be honest, it can be a horribly nasty thing. I've observed the sad reality that it seems to be the nature and disposition of nearly all people, as soon as they get a little authority, they're inclined to exercise unrighteous dominion over others. Such a reality abounds in the realm of politics— from Washington, DC to Bismarck, North Dakota and beyond. Our hope is to scale that back by advocating for limited government.
Yet, in these efforts, we must ensure that that we never lose focus ourselves on the most important institution of our society— the family. When needs arise, and choices must be made between politics and family, we choose family. Not only because they're most important, but the reality is that there will always be some political battle to fight. It's the nature of government. Some opportunities with those we love, however, only come around once.
So, my hope is that with this somewhat vague explanation you'll understand why there's been a lack of content. And may you know how much we appreciate your willingness to follow The Minuteman. Let's keep up the fight. After all, the truth of it is that we do it in hopes of a better North Dakota — and a better America — for our families.
PLEASE LIKE & SHARE!
Sources:
https://theminutemanblog.com/2017/04/21/restore-the-family-well-make-america-great-again/