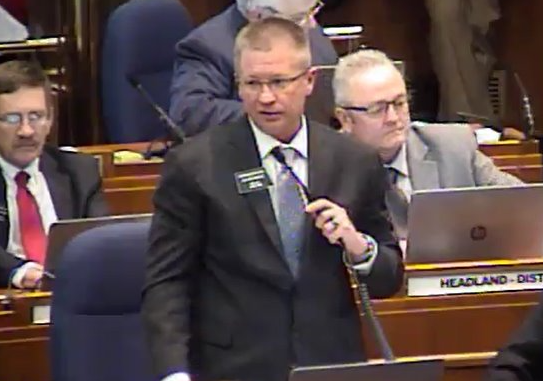 Last Friday we published an article explaining House Bill 1058. This bill is sponsored by Rep. Dan Johnston (R – District 24) and seeks to end an outright ban on unattended idling vehicles in the State of North Dakota by permitting them to be left unattended— as long as the parking brake is set and the front wheels are turned to the side of the highway or street.
After coming out of the House Transportation Committee last week with a 9-0 Do Pass recommendation, the bill hit the House floor today for a vote. Rep. Jim Grueneich (R – District 12) carried it to the floor, briefly explained that the legislation simply cleans up an old bill that's basically pointless in North Dakota, and encouraged a green vote. When the key was closed, common sense prevailed and the vote was 92-0.
The bill will now go to the Senate side, which often tends to have a different take on things than their House colleagues. Let's hope that some of the common sense demonstrated today crept across the hall of the State Capitol.
Sources:
https://www.legis.nd.gov/assembly/66-2019/documents/19-0432-01000.pdf
https://theminutemanblog.com/2019/01/04/bill-to-end-ban-on-unattended-idling-cars-gets-do-pass-out-of-committee/