Common sense and government are two things that many don't find synonymous with one another. Ending laws that are incompatible with logical thinking are also a rarity. Yet, it appears one bill being considered during the 2019 Legislative Session is off to a great start in proving these things are indeed possible.
Rep. Dan Johnston (R – District 24) is the primary sponsor on House Bill 1058. This bill seeks to end a law that's been on the books for about 75 years and prohibits the idling of unattended vehicles in North Dakota. Yes, it's true. Under current law, when you leave your vehicle running on that blistery cold day on the Northern Plains, while you sit in the house or do some shopping, you're breaking the law. And the maximum penalty is a $1,500 fine and 30 days in jail.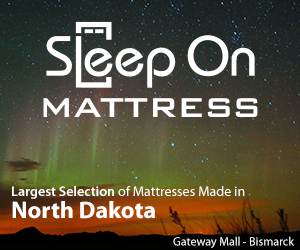 Thankfully, it appears that law enforcement in the state has realized over the years that they have more important things to enforce. So, why not get rid of it?
Changing the ridiculous law is so common sense that not even the environmental group known as the Sierra Club is going to oppose it. In the words of their North Dakota Spokesman, Wayde Schafer:
"It's so engrained in our culture and people will never change their habits even if they know it's against the law. It's part of winter in North Dakota, and people want to get into a warm car, so what do you do?"
That's a powerful statement.
Apparently the House Transportation Committee also sees how pointless the law is. This morning they held a hearing on HB 1058 and gave it a 9 – 0 Do Pass recommendation. The bill will now move on to the House for consideration. Let's hope for a manifestation of common sense from that body as well.
Sources:
https://www.kfyrtv.com/content/news/503921291.html
https://www.legis.nd.gov/assembly/66-2019/documents/19-0432-01000.pdf
https://www.miamiherald.com/news/business/article223935395.html