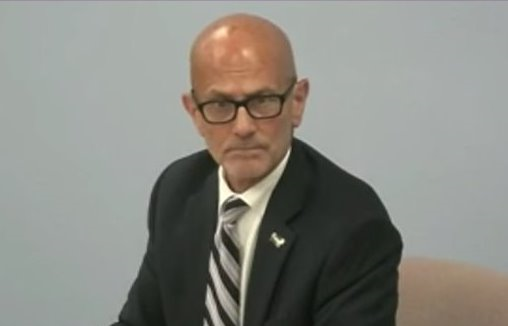 Last time we published anything about Mike Seminary, he had just been walloped by Steve Bakken in the June election for Mayor of Bismarck. That 20-point defeat earned Seminary the title of "Former Mayor of Bismarck". It was a fitting end to an awful era in North Dakota's capital city.
Yesterday, State Superintendent of Public Instruction Kirsten Baesler announced that thirteen people have applied for two open positions on North Dakota's State Board of Higher Education. And one of them is none other than — you guessed it — Former Mayor of Bismarck Mike Seminary.
As you likely already know, the State Board of Higher Education oversees the eleven public colleges and universities in the state. According to the North Dakota University System website:
"The SBHE is made up of seven citizen members appointed to four-year terms by the governor and one student appointed by the governor to serve a one-year term. The Council of College Faculties selects the board's non-voting faculty advisor, and the NDUS Staff Senate selects the board's non-voting staff advisor."
Higher education — and the board that oversees it — has been a subject of debate themselves in recent years. In fact, a task force convened by Governor Doug Burgum recently made a recommendation that the current model be replaced by a governance structure of three boards— a change to the State Constitution that would require voter approval. It's an odd proposal for those who already view the current singular board model as problematic. But I digress.
So, what would Mike Seminary bring to the table that would help improve issues surrounding higher education? In our opinion— nothing.
In case you need some reminders of why we stand where we do, here's a list.
Is this who you think we need on the State Board of Higher Education? Does Mike Seminary exemplify the leadership that so many have pointed out is desperately needed when it comes to issues in relation to higher education? We don't think so.
Ultimately, a screening committee will forward recommended names to Governor Doug Burgum and he will choose who fills the vacancies on the board. But are there potential implications behind that fact? Mike Seminary's wife, Deb, worked on U.S. Senator John Hoeven's 2016 re-election campaign, was a project manager for the North Dakota Department of Transportation, and is currently employed by Odney Advertising— a political powerhouse that benefits from taxpayer dollars.
A juggernaut in both Odney Advertising and North Dakota politics is Pat Finken— who was "thrilled" at Deb Seminary's hiring. The Seminary's and Finken have both been friends and supporters of Attorney General Wayne Stenehjem. In a nutshell, they have connections to the "Good 'ol Boys Club" that candidate Doug Burgum said he wanted to break up.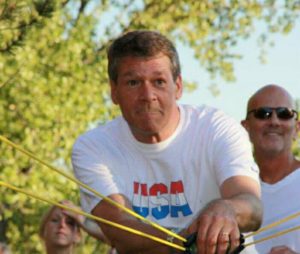 Would appointing Mike Seminary to the State Board of Higher Education just be an indication that Governor Burgum had succumb to the pressure of establishment politics and wasn't as serious about breaking up the Good 'ol Boys Club as he said he was? Perhaps. Our hope is that this never happens. Bismarck didn't want Mike Seminary anymore. And higher education certainly doesn't need him either.
Sources:
https://bismarcktribune.com/elections/bakken-elected-as-new-bismarck-mayor/article_d1ccd285-7e7a-518d-9998-331f48a73bcd.html
https://bismarcktribune.com/news/local/education/apply-for-north-dakota-board-of-higher-education/article_54f37658-6cc2-5d06-8e9e-6527a05177a6.html
https://www.ndus.edu/board/
http://grandforksherald.com/news/government-and-politics/4528898-gov-burgums-nd-higher-ed-task-force-favors-three-board-model
https://theminutemanblog.com/2017/03/02/bismarck-mayor-mike-seminary-trying-to-patch-his-sinking-ship/
https://theminutemanblog.com/2018/05/10/nodapl-protests-still-dogging-mike-seminary-campaign-video/
https://theminutemanblog.com/2017/03/13/bismarck-mayor-seminary-incriminates-himself-with-livability-summit/
https://theminutemanblog.com/2017/04/26/bismarck-mayor-mike-seminary-arrogant-disconnected-or-both/
https://theminutemanblog.com/2018/05/15/bismarck-mayor-campaigns-taxpayer-dime/
https://theminutemanblog.com/2018/06/05/bismarck-tribune-notices-mayor-seminarys-corruption/
https://theminutemanblog.com/2018/06/07/mayoral-meltdown-seminary-admits-corrupt-practices/
https://www.odney.com/news/SeminaryandSchmidtJoinOdney/
https://ndxplains.com/2018/10/16/episode-2-where-campaigns-and-tax-dollars-collide/
http://www.grandforksherald.com/news/government-and-politics/4017760-burgum-campaign-criticizes-radio-interviews-calls-them