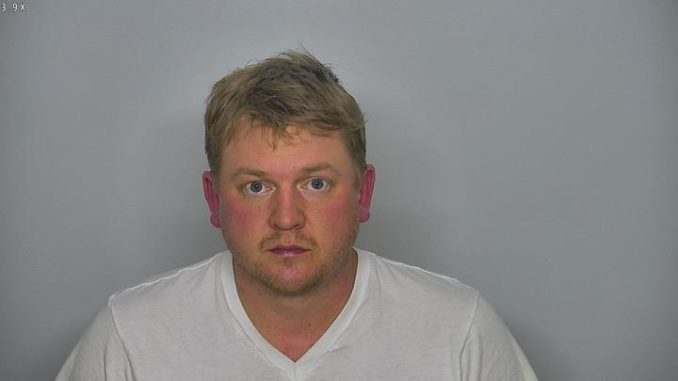 Last year we published two articles about questionable activities taking place in Bismarck's downtown renaissance zone. The first had to do with a male strip show and the other about a rape drug allegedly being slipped into the drink of a woman. We then followed that up with an article back in April of this year about the possibility of taxpayers inadvertently subsidizing drug trafficking as well.
The common thread in all three of these was that the businesses were all owned by Kadlec Enterprises, LLC. And despite some damning picture evidence – followed by a Metro Area Narcotics Taskforce drug raid – we took some heat from a few folks for running the articles. But by June, Kadlec's businesses – collectively known as "The District" – announced that they were shutting their doors. Owner Russ Kadlec blamed "false allegations made on social media, by some of our local media" as the reason for the closures.
But were things as simple as Mr. Kadlec made them out to be in his own social media post? According to additional information provided to The Minuteman, it appears they may not be.
After Kadlec was arrested last week for violating a restraining order, video was provided to The Minuteman that shows him placing money in a safe that appears to have drugs in it as well. In addition to the visual evidence of money and what appears to be drugs, there is also audio of someone mentioning both. It is our understanding that the video is in the hands of law enforcement, so we're not going to publish it. But here's a still shot from the footage.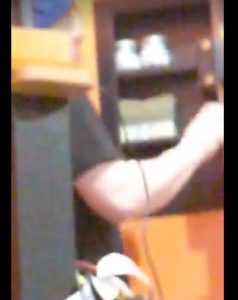 In addition to all of this, we were also offered access to a flash drive that allegedly contains compromising photos of women that Kadlec kept. Because of the nature of these photos, we refused the offer, but understand that they too may be in the possession of law enforcement.
As a side note, a search by The Minuteman also turned up evidence that Kadlec obtained a Federal Firearms License earlier this year. You can see that here under the name Lucky Ducks Firearms, LLC, with Russell Kadlec listed as the agent. One has to wonder where he'll stand with that now that he's apparently violated a restraining order? Not to mention an ongoing investigation into drug trafficking.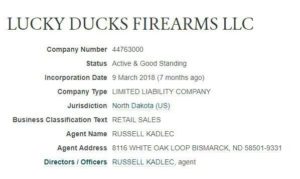 If you have any additional information in relation to these issues, we encourage you to contact the Bismarck Police Department at 701-223-1212.
Sources:
https://theminutemanblog.com/2017/06/09/bismarcks-tax-dollars-renaissance-zones-male-strippers/
https://theminutemanblog.com/2017/08/21/bismarcks-tax-dollars-bars-rape-drugs/
https://theminutemanblog.com/2018/04/13/bismarck-subsidizing-drug-trafficking/
https://www.myndnow.com/news/bismarck-news/downtown-restaurants-including-the-pond-raided-overnight-1/1120412783
https://bismarcktribune.com/business/investigation-remains-open-on-downtown-s-the-district/article_44a3d7b9-738e-54d3-9a12-551267f254e3.html
https://bismarck.mugshot.press/arrest/689930/russell-kadlec