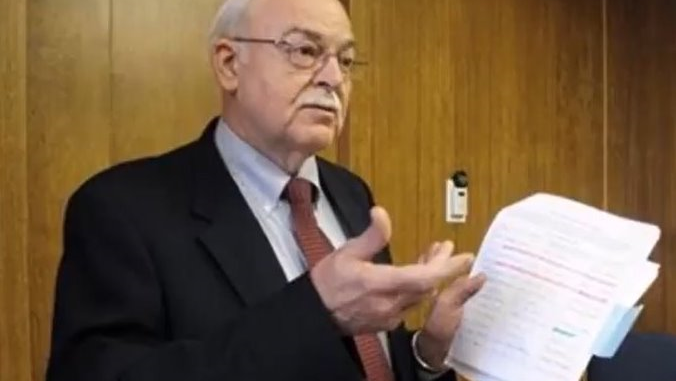 I was surprised to learn this week that our current Secretary of State Al Jaeger has yet to file the signatures necessary for him to officially become a candidate for the office he now holds. As you likely already know, the long-time incumbent Republican is supposedly running as an Independent candidate this go around. After hearing scuttlebutt that Jaeger hadn't turned in his signatures, we checked with the Secretary of State's office, and it's true— he hasn't turned in the 1,000 signatures required to place his name on the General Election ballot.
After being defeated by Will Gardner for the NDGOP nomination at April's state convention, it looked as though Jaeger's time in office – which some folks think dates back close to the time of statehood – was drawing to a close. Unfortunately for Gardner, a past conviction surfaced that proved to be problematic and resulted in him deciding to withdraw from the race, which he ultimately did— though he still received over 93% of the vote in the Primary Election.
The timing of Gardner's decision to drop out left the NDGOP in the unique position of having no candidate going forward into the General Election. This resulted in the party proposing a rule change that would allow them to issue a Letter of Support to another candidate. Which, of course, was in anticipation of issuing such support to Al Jaeger— who had immediately decided to run as an Independent after Gardner announced he would withdraw. Then, at a State Committee Meeting in Fargo on June 16th, the NDGOP made it official by not only approving the rule change, but throwing their support behind Jaeger.
Overall, the ballot access requirement in terms of signatures for Independent candidates is fairly simple— collect 1,000 signatures. Considering the fact that Jaeger is a 25-year incumbent and that the NDGOP decided to change their own rules in order to issue a Letter of Support for him, one would think that having the signatures in place would be a priority.
Admittedly, the deadline for Jaeger to file is September 4th. He still has exactly a month. But why the hold up? As it stands now, Democrat Joshua Boschee is the only official candidate for Secretary of State. Libertarian Roland Riemer's came up just 53 votes short in his bid to make the General Election ballot, though the North Dakota Supreme Court ruled in his favor for a recount yesterday.
One of the criticisms of Jaeger leading up to his loss at the NDGOP State Convention was his reluctance to embrace technology, together with what some view as office inefficiencies. In fact, in 2010 Jaeger drew public rebukes from some folks when his office misplaced the paperwork for Libertarian Public Service Commission candidate Joshua Voytek. The snafu led to Voytek being left off the June Primary ballot. Unfortunately, these aren't the only criticisms he's faced in regards to performance.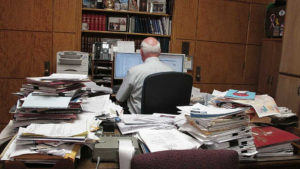 Not having his signatures in just looks bad for Jaeger— and to some degree the NDGOP. When has a party in this state ever endorsed or issued a Letter of Support for someone who hadn't taken all the necessary steps to be an official candidate? It's true, the signature requirement isn't lofty— but that's the point.
It seems to me that Al Jaeger is running on name recognition and little else. In addition to all of this; he had no campaign website, no social media pages for the campaign, and I've not seen or heard a single advertisement for him. I'll give him credit for attending parades on his moped around the state, but even that didn't turn out well for him in Dickinson when he crashed it.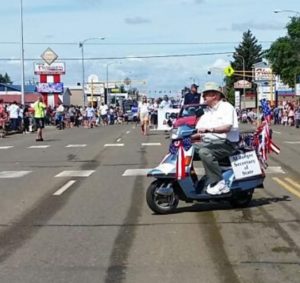 We're just over 93 days from the General Election. If Al Jaeger wants our votes, he needs to show that he's deserving of them. By now he should know better than to rest on his laurels. He already lost once this year.
Get your signatures in, Al. Because right now this just looks bad.
Sources:
https://theminutemanblog.com/2018/04/12/al-jaegers-defeat-blow-establishment-politics/
https://theminutemanblog.com/2018/05/19/secretary-state-candidate-will-gardners-past-problem/
https://bismarcktribune.com/news/local/govt-and-politics/gardner-submits-withdrawal-from-nd-secretary-of-state-race/article_458c05ad-1fbd-5732-8dce-3837b1e1b242.html
https://ballotpedia.org/Will_Gardner
https://theminutemanblog.com/2018/06/07/ndgop-proposes-rule-allows-party-support-al-jaeger/
http://www.kfyrtv.com/content/news/ND-GOP-supports-Al-Jaeger-for-Secretary-of-State-485749931.html
https://theminutemanblog.com/2018/06/19/recycled-ndgop-issues-letter-support-al-jaeger/
https://ballotpedia.org/Ballot_access_requirements_for_political_candidates_in_North_Dakota
https://vip.sos.nd.gov/PortalListDetails.aspx?ptlhPKID=13&ptlPKID=3
http://joshfornd.com/
https://www.grandforksherald.com/news/government-and-politics/4481082-north-dakota-supreme-court-follows-plain-language-law-orders
https://bismarcktribune.com/news/local/libertarian-psc-candidate-left-off-the-ballot/article_a2279944-7a3e-11df-b896-001cc4c03286.html