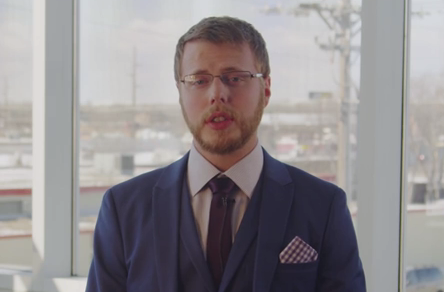 Yesterday, an article ran in the Dickinson Press that featured U.S. House candidate Ben Hanson's criticisms of Congressman Kevin Cramer at a recent Democratic-NPL convention. While the criticisms were overall pretty ridiculous, there was one in particular that stuck out to me.
According to the Dickinson Press article, Hanson described Congressman Cramer as "not engaged" and accused him of rarely visiting the state or holding town hall meetings. Nothing could be further from the truth.
Not only does Cramer have a home here in North Dakota, that he comes back to on a regular basis, but he regularly holds town halls. In fact, just a year ago, Roll Call pointed out that Cramer held the most town hall meetings out of all members of Congress in 2016— 164 of them.
To be fair, many of these are due to the weekly Radio Town Halls he holds on local programming with open phones. Nevertheless, the lone Congressman from North Dakota has made himself more accessible than any other representative in the country. You might even remember a town hall he did in Mandan last year in which tensions erupted over the GOP health care bill and two gentlemen had to be removed by police after one of them got a tad physical with Cramer. That was preceded by an overflow event in Fargo where Cramer endured the scorn of angry Democrats who made it difficult for him to even speak at times.
Say what you want about Congressman Kevin Cramer. Like him or hate him – and even I have disagreements with him on some issues – but accusing him of not being engaged is simply ridiculous. In fact, it's an outright lie.
As a former member of the State House, who couldn't even win re-election in his own district, it seems Hanson is perhaps trying way too hard to bolster his credentials as a candidate for national office. His attempt to be relevant shouldn't involve dishonesty. Not only is it wrong, but ultimately it undermines his own credibility.
I suppose Hanson was thrilled to learn yesterday that Congressman Kevin Cramer will be jumping into the race for U.S. Senate. In his mind, I imagine he feels emboldened and believes his chances of winning a seat in the U.S. House will drastically improve. I think it's safe to say that he'd be wrong.
Is it any wonder that Democrats are basically irrelevant in North Dakota? If they want to reverse that stigma, then perhaps they should start by running candidates who at least have a handle on something as simple as telling the truth.
Sources:
1. https://www.thedickinsonpress.com/news/government-and-politics/4403199-hanson-criticizes-cramer-dem-npl-convention
2. https://www.rollcall.com/news/hoh/cramer-gets-intimate-with-his-constituents-on-the-radio
3. https://www.cnn.com/videos/politics/2017/05/12/kevin-cramer-town-hall-two-ejected-newday.cnn
4. http://www.westfargopioneer.com/news/4223624-health-care-conversation-dominates-cramer-town-hall-event-draws-overflow-crowd
5. https://ballotpedia.org/Ben_Hanson
6. https://theminutemanblog.com/2018/02/13/breaking-cramer-to-jump-into-senate-race/