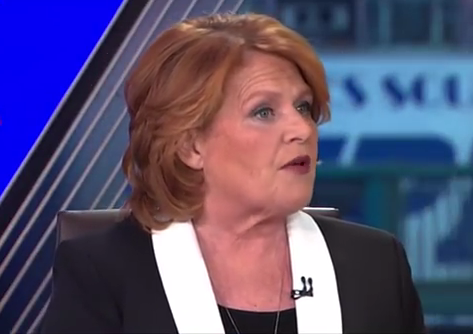 By: Madison Rodgers
While Heitkamp campaigned on representing North Dakota's interests in the U.S. Senate and maintaining a moderate stance, the results tell a far different story. She has shown us that when it comes to votes that directly impact North Dakota, she would rather side with the D.C. liberal elite than her constituents at home.
Historic tax reform was passed just weeks ago and middle-class taxpayers are already seeing benefits. In North Dakota, 82 percent of taxpayers file under the standard deduction which was doubled by this reform. A majority of North Dakotan's are going to benefit from this, but Heitkamp voted against cutting our taxes to side with Washington Democrats.
A few months ago, Heitkamp had the opportunity to be the deciding vote to repeal the Bureau of Land Management methane rule — a federal regulation that has been crippling to the energy industry. While we all hoped she would stand independent from her party to repeal this federal overreach, she failed us by turning her back on the energy industry, the second biggest sector of our state's economy.
Heitkamp voted 88 percent of the time with President Obama. She's voted with Washington Democrats 79 percent. Heitkamp voted for 97 percent of Obama's liberal judicial nominees. Under a new administration, she has voted with President Trump on policy just 23.3 percent of the time and opposed five of his cabinet nominees. The numbers don't lie, Heitkamp is as partisan as they come.
–Madison Rodgers is Regional Chairman for the Southeast North Dakota Young Republicans