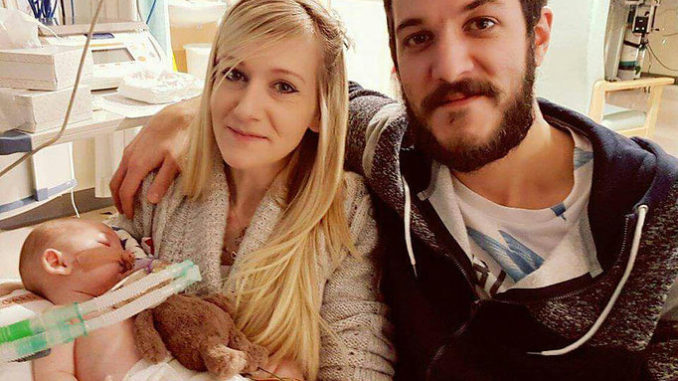 Last Friday I wrote about the sad case of British baby, Charlie Gard. The 11-month-old suffers from a condition known as mitochondrial depletion syndrome. Which is a recessive disorder that causes progressive muscle weakness and ultimately death.
While Charlie's parents raised the money to bring him to the United States for an experimental treatment, the deck was stacked against them. Not only did the hospital oppose Charlie's parents having a say in the situation, but the British courts agreed with them. Yesterday, Chris Gard and Connie Yates made the heart wrenching decision to stop the court battle and begin the process of letting little Charlie Gard go.
It is expected that Baby Charlie will not live to see his first birthday on August 4th. The doctor that offered the experimental treatment apparently believed too much time had passed and that Charlie had deteriorated to an irreversible point.
University of Cambridge professor, Claire Fenton-Glynn, made some hair-raising statements in regards to the issue:
"It's the role of the state and the courts to make an objective assessment of where the child's best interests lie."
This is exactly what happens when government is permitted to get into healthcare and is allowed to make decisions that should be left to parents.
As of today, Charlie's parents have asked the court to allow them to take their baby son home to die, but even that request is facing obstacles. The hospital that advocated for Baby Charlie not receiving the experimental treatment in the United States is now the same one suggesting a hospice option instead. Why? To "ensure the child was safe", according to the Washington Times. A pathetic statement for sure.
Charlie's father, Chris Gard, said, "We are about to do the hardest thing that we will ever have to do, which is to let our beautiful little Charlie go." A decision forced by the heavy hand of government and one that – at this point – they aren't even allowed to carry through in the privacy of their own home with their child.
Americans better be paying attention. We have people across this nation and elected officials alike that not only think we should have the same style of healthcare little Charlie ended up subjected to, but they're advocating for it to become a reality in this country.
May the Lord bless and strengthen the parents of baby Charlie Gard.
Sources:
1. https://www.washingtonpost.com/news/worldviews/wp/2017/07/24/charlie-gards-parents-end-fight-over-treatment-for-their-terminally-ill-son/?utm_term=.db155a445d36
2. http://www.washingtontimes.com/news/2017/jul/24/charlie-gard-case-parents-uk-infant-give-legal-fig/
3. http://www.washingtontimes.com/news/2017/jul/25/lawyers-in-charlie-gard-case-to-be-back-in-uk-cour/