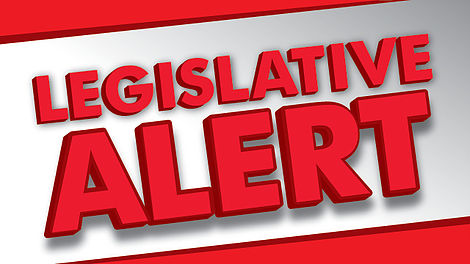 Despite a strong floor debate by Senators Jordan Kannianen and Oley Larsen, which resulted in the overwhelming passage of House Bill 1428, a source at the State Capitol tells me that Governor Doug Burgum is considering vetoing the bill. In state and out of state interest groups are lobbying for it's defeat.
In case you're not familiar with it, if signed, HB 1428 would allow homeschool parents without bachelor's degrees to opt their children out of state assessments. Current law requires homeschool parents to have a bachelor's degree or to pass the national teacher examination in order to opt their children out of the testing.
Time is critical… please pick up the phone NOW and call Governor Burgum's office and respectfully ask for him to sign HB1428 into law. This needs to be done today, March 30th. The number is (701) 328-2200.
If you would like to become more familiar with the issue, please see the following links:
Articles, Video Footage of Floor Debate, and Link to the Bill:
https://theminutemanblog.com/single-post/2017/03/28/Larsen-Kannianen-Team-Up-to-Expose-State-Assessments—HB1428-Passes
https://theminutemanblog.com/single-post/2017/02/17/Batman-Robin-House-Bill-1428
http://www.legis.nd.gov/assembly/65-2017/bill-video/bv1428.html
http://www.legis.nd.gov/assembly/65-2017/bill-index/bi1428.html