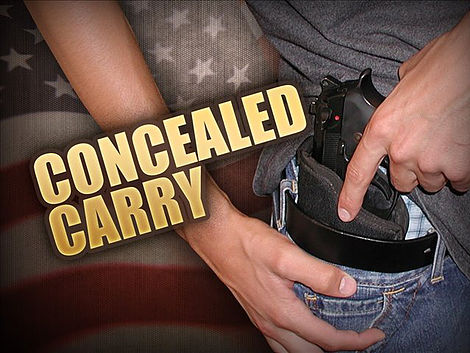 Yesterday the Senate Judiciary Committee gave House Bill 1169 – otherwise known as Constitutional Carry – a "Do Pass" recommendation. The vote was 4-2 with Senators Carolyn C. Nelson (D – District 21) and Arne Osland (R – District 20) being the two dissenting votes.
Now is the time! According to the Senate calendar, HB 1169 is scheduled to be on the floor of the Senate TODAY at just after 1pm. It is vital that everyone contact the Senate and respectfully encourage them to give this bill a green vote. In addition to doing this yourself, please share this information with others and ask them to do the same ASAP!
This is our opportunity to finally honor the spirit and letter of the Federal and State Constitutions in regards to the "right to keep and bear arms". Please don't let this opportunity pass you by to let your voice be heard.
Source:
1. http://www.legis.nd.gov/assembly/65-2017/bill-index/bi1169.html
2.URGENT!Find your legislator here:
https://www.legis.nd.gov/lcn/assembly/constituentViews/public/findmylegislator.htm