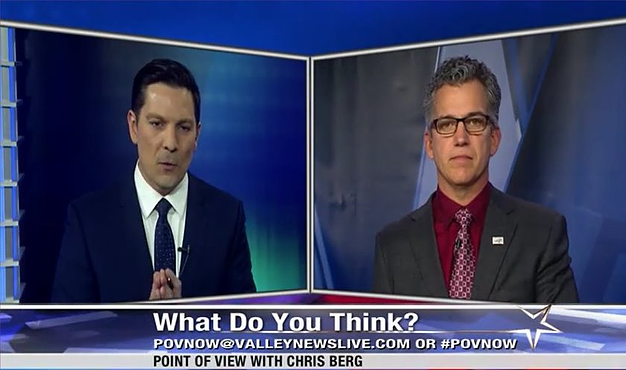 Rep. Rick C. Becker (R – District 7) appeared on Point of View with host Chris Berg yesterday to discuss the passage of House Bill 1221, otherwise known as "Andrew's Law". Not only did it pass the House, but it flew through the Senate this afternoon and will now head to Governor Doug Burgum's desk where he is all but certain to sign the bill.
In case you're not familiar with it, "Andrew's Law" is named after 20 year old North Dakota State College of Science student Andrew Sadek. In April of 2013, Sadek was found to be selling marijuana on college campus. His largest sale being just over 3 grams to a confidential informant, with two sales totaling about $80 worth of marijuana.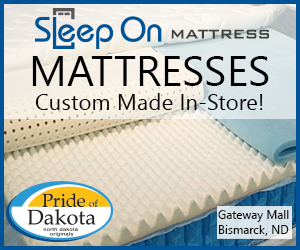 As a result of the sales, Richland County Deputy Sheriff Jason Weber posed a choice to the 20 year old Sadek… become a confidential informant or face a Class A felony and up to 40 years in prison. Sadek chose the first option.
After acting in the capacity of a confidential informant, Sadek came up missing in April of 2014. Then in late June of 2014 the body of young Andrew Sadek was found in the Red River with a gunshot wound to the head and wearing a backpack full of rocks.
As a result of Sadek's tragic death, Rep. Becker decided to propose legislation this session to bring much needed reform to the utilization of confidential informants. And that's how "Andrew's Law" came into being.
While the bill passed with overwhelming approval in both chambers – only Senator Merrill Piepkorn (D – District 44) voted against it – it wasn't without some drama and concern though. The original bill proposed by Rep. Becker was eight pages long. It easily passed the House, but when it originally got to the Senate side the Senate Judiciary Committee gutted the bill– all eight pages were removed and replaced with a two page amendment.
According to Senator Kelly Armstrong (R – District 36), who is the chairman of the Senate Judiciary Committee, the purpose of the amendment all along was simply to get the bill into conference committee. Armstrong took some flak for the decision– and rightfully so. It was an extreme move just to get a bill to conference committee that left supporters of the bill questioning the outcome.
In an unusual move, three freshmen legislators were appointed to the House conference committee. Rep. Terry Jones (R – District 4) was chosen to chair the committee. He was accompanied by co-sponsor of the bill, Rep. Daniel Johnston (R – District 24), and Rep. Jeffery Magrum (R – District 28).
The House freshmen held their ground and by the time things were hashed out with the Senate conference committee the two-page gut was a six-page bill. A bill in which much of what Rep. Becker had originally proposed was restored; leaving Becker to declare yesterday that he was "very pleased" with the outcome.
According to Chris Berg, the parents of Andrew Sadek are pleased with the bill as well. Rep. Becker and the conference committee deserve a lot of credit for their tireless efforts to make something positive out of a horribly tragic situation.
With the oversight, training, and protections afforded in "Andrew's Law", future confidential informants and law enforcement will function under a better system than previously had. Let's hope that North Dakota never again sees a tragedy like the one that struck Andrew Sadek and his family.
Note: For specifics on the bill, see the video and links below.
Sources:
1. http://www.valleynewslive.com/video/?vid=419662793
2. http://www.legis.nd.gov/assembly/65-2017/documents/17-0595-05000.pdf
3. https://theminutemanblog.com/single-post/2017/03/31/Andrews-Law-Gutted-by-Senate-Judiciary-Committee