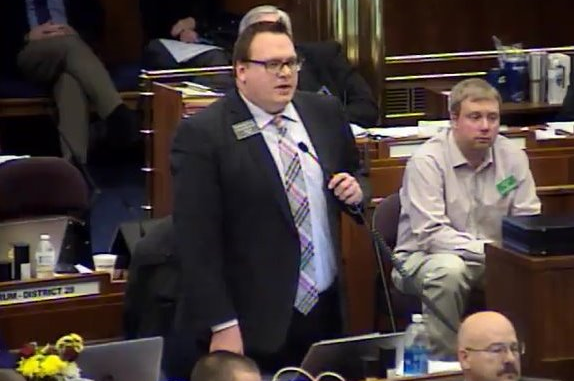 Yesterday, the Bismarck Tribune published an article explaining some proposed rule changes — resulting from COVID-19 — for the upcoming 2021 legislative session in North Dakota. I'll leave the entirety of that article for you to read. Suffice it to say, things probably won't be business as usual at the Capitol come January. In fact, when it comes to attending in person, it may not be quite as accessible to the public anymore.
In addition, Democratic House Minority Leader Josh Boschee (District 44 – Fargo) is advocating that all legislators be required to wear masks:
"I'm required to wear a tie because that's part of our dress code, so mandating a mask shouldn't be a problem."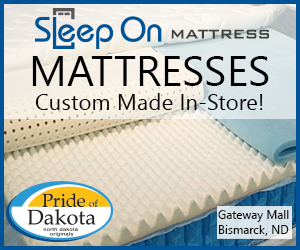 Make no mistake about it, there are potential problems looming ahead for a number of legislators. After all, the coronavirus is toughest on the aged and those with underlying health conditions. And let's not kid ourselves, there's a number of those in the North Dakota Legislature. (Note: The average age of the state's lawmakers is 60.)
While I know others may disagree, I must admit that I'm a bit sympathetic to the idea of taking precautions to protect these folks. In spite of any political differences, I certainly wouldn't wish COVID-19 on any of them.
Now, having said that, I don't think a mask mandate is the way to address the situation. In fact, it's kind of insulting. With an average age of 60 years old, I think these state lawmakers are capable of deciding whether they want to mask up or not.
Besides, it certainly appears that the 2021 session is going to be a hybrid of in-person and remote participation. If so, those who are fearful of getting the coronavirus will have the option of participating remotely.
Boschee's call for a mask mandate should be rejected.
PLEASE LIKE & SHARE!
Sources:
https://bismarcktribune.com/news/local/govt-and-politics/remote-access-rule-changes-prepare-2021-legislature-for-what-ifs/article_86a6865c-d3b2-53e2-90e3-d6f2a8860f97.html