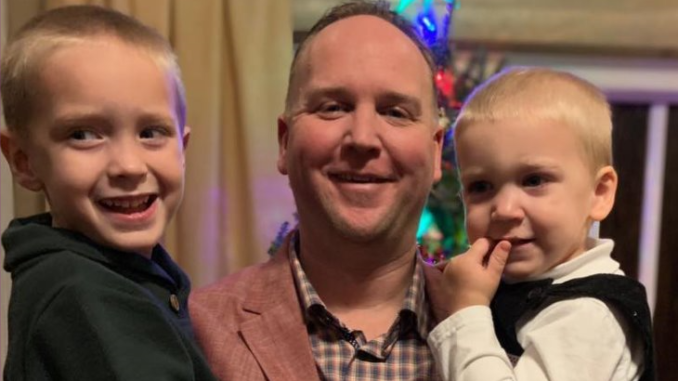 Note: The following post originally appeared on Facebook on Thursday, March 19, 2020. Since this posting, Governor Doug Burgum has ordered all bars and restaurants closed to on-site patrons. The post has been published on The Minuteman with the permission of its author.
By: Dan Hurder
Fargo, ND
Most of you that know me well knows that the last thing I ever want to do is ask for help. But here I am. The restaurant industry nationwide was literally turned on its head in recent weeks. Locally, it happened 72 hours ago. Overnight our businesses were empty, our revenue streams non-existent, our teams told to file for unemployment, and our personal incomes eliminated.
Tonight I met with an incredible group of independent restaurant owners who all, despite being faced with seemingly impossible circumstances, made time to get together to support one another, share ideas, and even managed to have a few laughs. While brainstorming, we came up with an idea:
If 25% of the Fargo/Moorhead/West Fargo community (61,500 people) purchased a single $100 gift card from their favorite independent restaurant, we could immediately inject $6,150,000 into the economy. And all you are doing is making an advanced deposit on a meal or a delicious craft cocktail that you get to enjoy whenever we all finally get to get back to "normal."
Most restaurants have the option to purchase gift cards online, so you can still do the social distancing thing. Or you can call in and ask them to mail the gift card if they don't sell online.
This community can fill a half million sandbags in 4 days when tasked to do so. I believe we can get our independent restaurants through this in a similar manner.
I'm sure you've all seen the other posts, but independent restaurants have long been supporters of benefits, non profits, and fundraisers. Here is your chance to show you appreciate them.
PLEASE LIKE & SHARE!
Dan Hurder, Chief Executive Officer of Great Plains Hospitality started his career with Hilton Garden Inn hotels after completing his BSBA in Hotel, Restaurant and Tourism Management at the University of Denver- Daniels College of Business. After eight years of operations based positions, including most recently as the General Manager of the Hilton Garden Inn Fargo, Hurder ventured into entrepreneurship with the purchase of The Otter Supper Club and Lodge while subsequently incorporating Great Plains Hospitality. Since 2011, Hurder has continued to open, operate, and manage successful restaurants across the Fargo-Moorhead area.
Sources:
1. https://www.facebook.com/dan.hurder/posts/10101548538513403
2. https://www.governor.nd.gov/news/burgum-orders-bars-restaurants-closed-site-patrons-provides-additional-guidance-k-12-schools
3. https://www.greatplainshospitality.com/about-us