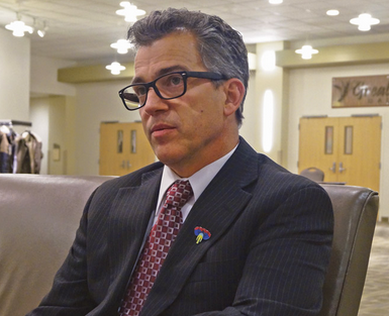 Two issues that often stir spirited debate are politics and religion. When the two are made part of the same discussion, it's often difficult for some people to put a damper on emotion— which too often becomes prevalent over logic and reason. This seems to be the case for some as a result of a recent Facebook video posted by State Representative Rick Becker (R – District 7).
With the debate over refugee resettlement heating up a week ago, Rep. Becker — who often embraces the discussion of controversial political issues — took up the topic of charity on social media, using the biblical account of the Parable of the Good Samaritan. Doesn't sound too political? Perhaps, until we consider the fact that aside from the version found in Holy Writ, Becker also considered the parable from the leftist view of "promoting socialist-redistributive-globalist-progressive policies".
I won't get into all the specifics of Rep. Becker's video, but suffice it to say that I think it's worth your time to watch it. I'll leave it below for you to do just that. And lest you think it's just a 6 minute 36 second video of him speaking— think again. North Dakota's most popular legislator literally acts out the story— with fake beard and a donkey (i.e. rocking horse).
While Becker's performance certainly won't land him in Hollywood anytime soon, his message is spot on. And the video is actually quite amusing to boot. Well, to some of us it is. A few people got a tad bent out of shape about it. But they seem to have missed the point of it all— that charity comes from the individual, not government.
Detractors might call the production what they will — insanity, irreverent, embarrassing, or whatever — but in the end the main point stands. Government cannot force someone to be charitable. Nor is it possible to be charitable with someone else's money.
Give it a watch and see what you think.
PLEASE LIKE & SHARE!
Sources:
https://theminutemanblog.com/tag/refugees/
https://bismarcktribune.com/news/local/bismarck/nd-lawmaker-interprets-refugee-debate-in-video/article_37eae0ac-3b31-5fbe-9c61-3c0df43e80b4.html