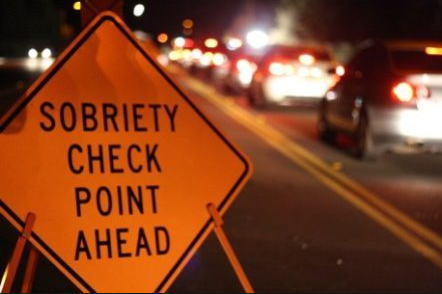 During the 2015 Legislative Session Rep. Rick Becker (R – District 7) proposed House Bill 1084. It simply proposed prohibiting sobriety checkpoints. It failed on a vote of 34-59. He again brought the issue back during the 2017 session— it was House Bill 1180. After a lengthy debate, which included a lot of discussion over the constitutionality of sobriety checkpoints and 4th Amendment rights, that legislation was defeated by a close vote of 41-46.
Not to be discouraged by the 2015 and 2017 outcomes, Rep. Becker brought the issue back to the 2019 Legislative Session in the form of House Bill 1442. After coming out of committee with a very strong 12-2 Do Pass recommendation, the bill hit the House floor for debate today and Rep. Becker was its bill carrier.
Becker's decision to argue for passage of HB 1442, based solely off of the proven ineffectiveness of sobriety checkpoints in comparison to saturation patrols, was wise. Following his passionate floor speech — and with no arguments against it — the board lit up with a whole lot of green. The vote that was so close in 2017 wasn't close at all today. HB 1442 easily passed by a vote of 79-14.
It will now go to the Senate for consideration.
PLEASE LIKE & SHARE!
UPDATE: Rep. Rick Becker's floor speech is here.
Sources:
https://www.legis.nd.gov/assembly/64-2015/documents/15-0247-01000.pdf
https://www.legis.nd.gov/assembly/65-2017/documents/17-0155-02000.pdf
http://video.legis.nd.gov/en/PowerBrowser/PowerBrowserV2/20190212/-1/1815?startposition=20170127132832
https://www.legis.nd.gov/assembly/66-2019/bill-index/bi1442.html
http://video.legis.nd.gov/en/PowerBrowser/PowerBrowserV2/20190213/-1/11077?startposition=20190212141921