During the 2017 Legislative Session quite the debate occurred over whether dental therapy should be legalized in North Dakota. And that debate is soon to be heard again as a result of House Bill 1426. It's possible you're not familiar with this profession. After all, it's relatively new. As explained on the Colgate website:
"… a dental therapist is a licensed oral care professional who works in conjunction with a dental care team, providing clinical and therapeutic care. These oral care professionals typically work with uninsured, low-income and underserved populations to help them get necessary dental care. They perform many of the same tasks as dental hygienists, such as cleaning teeth and taking X-rays. These oral care professionals may also provide fillings, replace crowns and perform extractions of baby teeth…"
Alaska was the first state in the nation to introduce dental therapists. That came about as a result of the Alaska Native Tribal Health Consortium addressing a need for oral care among Native Alaskans in rural areas. Minnesota authorized licensing of dental therapists in 2009. A growing number of states have done the same. According to PEW:
"Dental therapists, who provide routine preventive and restorative care, can now practice in eight states. In 2018, Arizona and Michigan passed legislation to authorize their practice, joining six others where dental therapists are allowed under state law, practice through pilot programs, or work on federal tribal lands. States such as Florida, New Mexico, North Dakota, Washington and Wisconsin are now considering legislation."
I should also note that legislation to permit dental therapists in North Dakota was also considered during the 2015 Legislative Session. So, why the opposition? To begin answering that question, I suggest you watch the aforementioned debate during the 2017 session. For me, it is summed up in one of two ways— fear of change or protectionism.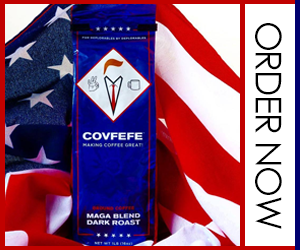 Some folks just can't fathom a world in which mid-level dental professionals exist. Which is fascinating when we consider that many of us see physician's assistants and nurse practitioners in the medical field and don't blink an eye about it. But nevertheless, many dentists are opposed to the idea.
The way North Dakota's legislation has been written — both past and present — would actually require dental therapists to practice under the supervision of a dentist. Which makes opposition to the bill perplexing when we consider that dental therapy would only become a reality in the state if dentists hired them on. Or is that where the protectionism comes in? I think it does.
Are the dentists opposed to this bill strictly concerned about quality of care? Or are they worried that some of their own will expand their practices by bringing on dental therapists to fill a need for care across North Dakota? Which could arguably result in more competition for those seeking to once again snub out the growing profession of dental therapy.
Last year Senator Oley Larsen (R – District 3) — who is a co-sponsor of HB 1426 — took a trip to neighboring Minnesota and witnessed first hand the benefits of dental therapy. As he pointed out in an article he wrote after taking that trip:
"There is no drop off in quality of care or required standards. They simply learn fewer tasks, 50 to 80, instead of the nearly 400 that dentists learn and use."
As one dental therapist pointed out in this NBC Nightly News report on the issue, they take exactly the same exam that dentists take, just a smaller portion of it. So, what are opponents saying when they speak out against bills like the one being considered in North Dakota? That these professionals are somehow less capable? Not as good? Implying as much — if not saying it outright — is insulting.
This is yet another example of how problematic protectionism is. These are trained professionals. The market should determine the future of dental therapy in North Dakota. The people are perfectly capable of determining for themselves whether they want to see a dentist or a dental therapist.
In 2017, Rep. Bill Devlin (R – District 23) — who is also primary sponsor of the bill this session — made an exceptional case for legalizing dental therapy in North Dakota. What he said then is still true today— there's simply no good reason to defeat this bill. Dental therapy should be legalized in North Dakota.
I encourage you to contact your representatives and urge them to vote green on HB 1426.
PLEASE LIKE & SHARE!
Sources:
https://www.legis.nd.gov/assembly/65-2017/bill-video/bv1256.html
https://www.legis.nd.gov/assembly/66-2019/bill-index/bi1426.html
https://www.colgate.com/en-us/oral-health/life-stages/adult-oral-care/what-is-a-dental-therapist-0116
https://anthc.org/alaska-dental-therapy-education-programs/
http://www.health.state.mn.us/divs/orhpc/workforce/emerging/dt/index.html
https://www.sayanythingblog.com/entry/senator-oley-larsen-dental-therapy-is-working-in-minnesota-why-not-north-dakota/
https://www.youtube.com/watch?v=TgyPhqHH0oc
http://video.legis.nd.gov/en/PowerBrowser/PowerBrowserV2/20190204/-1/1831?startposition=20170208134405