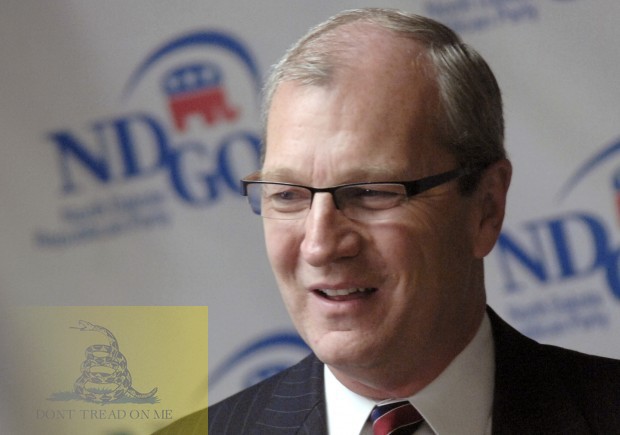 Long before Congressman Kevin Cramer decided to jump into the U.S. Senate race, I expressed my opinion that he was the NDGOP's best hope of unseating Democratic incumbent Heidi Heitkamp. While we're a long way from November's general election, all indications are that this is going to be a close race.
Just two days ago, the Washington Times reported that Heitkamp has a slight 43-40 edge over Cramer in one poll. The following day, Roll Call reported that Cramer has a 49-44 lead over Heitkamp in another poll. It all makes for great political talk leading up to the only poll that matters in November.
As is often pointed out in a close race, every voter matters. And for Kevin Cramer, there's one faction of voters he may want to pay special attention to– libertarians. You'll notice that's small "l" libertarians, not the big "L" Libertarians. In case you didn't know, there's a difference. The former adheres to the libertarian philosophy of individual Liberty, while the latter is a member of the Libertarian Party– not that they're mutually exclusive, of course.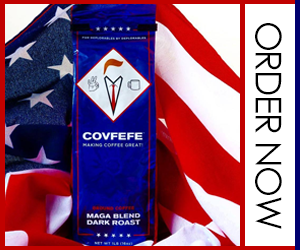 Let's consider the following…
In the 2012 U.S. Senate race, Democrat Heidi Heitkamp eked out a win over Republican Congressman Rick Berg by 2,936 votes. That year there was no Libertarian U.S. Senate candidate.
In the 2012 U.S. House race, Republican Kevin Cramer won his first term over Democrat Pam Gulleson with 54.9% of the vote. Libertarian candidate Eric Olson pulled off 3.2% (10,261 votes).
In the 2014 U.S. House race, incumbent Kevin Cramer easily came out victorious over Democrat George B. Sinner with 55.5% of the vote. Libertarian candidate Jack Seaman came away with 5.8% (14,531 votes).
In the 2016 U.S. Senate race, incumbent Republican John Hoeven won in a landslide over Democrat Eliot Glassheim with 78.5% of the vote. Libertarian candidate Robert Marquette managed 3.1% (10,556 votes).
In the 2016 U.S. House race, Kevin Cramer coasted to re-election over the DAPL-protesting Democrat Chase Iron Eyes with 69.1% of the vote. Libertarian candidate Jack Seaman improved on his 2014 showing with 7% (23,528 votes).
The 2012 and 2016 elections were Presidential election years– which meant higher voter turnout. But that really appears to be irrelevant. Regardless of the year, it's clearly evident that when there's a Libertarian candidate, they pull enough votes to be a factor in a close race. Remember those 2,936 votes that Rick Berg lost by? There wasn't even a Libertarian candidate in that race that year.
I've reached out to the chairman of the Libertarian Party of North Dakota, Steven Potter, but have been unable to connect with him. At this point, I'm not sure if the LPND will field someone for U.S. Senate. I can tell you that Jack Seaman told The Minuteman he will not be running for office this go around.
Now, back to those small "l" libertarians. Many of them vote Republican, unless they have the choice of a Libertarian– as evidenced by the aforementioned voting statistics. Others of them will actually not vote if they're dissatisfied with the choice of candidates.
If this race comes down to a margin even remotely similar to the U.S. Senate race of 2012, Congressman Kevin Cramer may very well need enough libertarians to vote for him in order to pull this off– especially if there's a Libertarian candidate. And let's be honest… that's not an easy sell for the three term Congressman. Issues like Cramer's record in favor of spending bills – that send us further into debt – and the Patriot Act are practically cardinal sins to libertarians.
While Congressman Cramer is going to pull a lot of votes simply because of how vehemently some North Dakotans dislike Heidi Heitkamp's voting record, he'd be foolish to count on that being enough. Cramer has spoken favorably of – or has at least been sympathetic to – issues like state's rights, abolishing the Department of Education, auditing the Federal Reserve, and repealing the 17th Amendment. All of these issues appeal to libertarians. But he needs to be more of an advocate for such things.
Earlier today, the Cramer campaign announced President Trump's endorsement. This comes as no surprise. It's well-known that Donald Trump was influential in getting Cramer to jump into the race. But Trump's backing may not be enough either. Especially when we consider the President's recent remarks on issues relating to the 2nd Amendment and due process– two more issues libertarians hold sacred.
Kevin Cramer needs to dig down deep and channel his inner-libertarian, because it could very well mean the difference between victory and defeat come November. After all, if he loses, don't blame libertarians for not voting for him. It just may be due to the fact that he didn't win their vote.
Sources:
https://theminutemanblog.com/2018/02/13/breaking-cramer-to-jump-into-senate-race/
https://theminutemanblog.com/2017/11/03/move-over-tom-campbell-trump-wants-cramer-to-run-for-senate/
https://www.washingtontimes.com/news/2018/feb/28/heitkamp-holds-edge-cramer-n-dakota-senate-race/
https://www.rollcall.com/news/politics/kevin-cramer-ahead-heitkamp
https://nonaggression.wordpress.com/2011/02/18/whats-the-difference-between-a-big-l-and-a-small-l-libertarian/
https://ballotpedia.org/Heidi_Heitkamp
https://ballotpedia.org/Kevin_Cramer
https://ballotpedia.org/John_Hoeven
http://www.inforum.com/news/government-and-politics/4412182-cramers-senate-campaign-announces-trump-endorsement