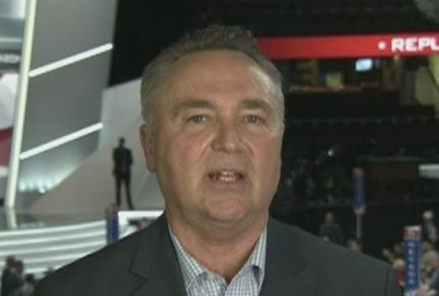 Last Thursday we broke the news that Congressman Kevin Cramer had decided against a run for U.S. Senate. There's no doubt that Cramer's decision came as a surprise to many– including us. Up until we received word of his decision, it was thought Cramer would jump into the race.
The news of Congressman Cramer not running left some feeling that Democrats were breathing a sigh of relief. And the long-term implications of his decision have the potential of being problematic for Republicans. To end the January 11th article, I wrote this:
"There's still a bit of time to go– enough for other candidates to jump into the U.S. Senate race. But time is running out. And if things remain as they are, it may be that people will one day look back at Congressman Kevin Cramer's decision as the pivotal moment that gave Senator Heidi Heitkamp and North Dakota Democrats new life– at the expense of Republicans."
The recognition that time is short quickly set in for some Republicans across the state– and the realization that State Senator Tom Campbell may end up running unopposed went right along with it. Political winds started swirling of hopes for a more conservative alternative. And one name quickly surfaced– that being former NDGOP Chairman Gary Emineth.
Over the weekend, the word was that Emineth was hashing over the idea. And yesterday Rob Port of the Say Anything Blog reported that the businessman and former NDGOP Chairman was thinking of entering the race. Port also had Emineth on his radio program today saying he'd decide within a week. But Emineth's decision is apparently beyond simply considering a run. According to my sources, the decision has been made. Gary Emineth will be a candidate for U.S. Senate.
Emineth was the NDGOP Chairman from 2007 – 2010, when he resigned citing lack of time and the need to tend to business interests. It was under his leadership that the NDGOP became debt-free and enjoyed success with getting state-wide Republican candidates elected.
But not long after resigning his state chairmanship, Emineth stirred things up at the national level of the Republican Party when he floated the idea of running for National Republican Chairman against Michael Steele– who Emineth had been critical of. But by November of 2010 Emineth decided against it.
Although out of his leadership position in the NDGOP, Emineth has stayed connected to the party. In 2016, he was an early supporter of Donald Trump. He became a National Delegate that year and made the news when he disagreed with strong-arm tactics that prevented a state by state roll call vote on convention rules at the National Republican Convention– a move that led to Emineth resigning his position as North Dakota co-chair of the joint Trump-RNC fundraising committee.
In addition to being an early Trump supporter, Emineth also endorsed Doug Burgum for governor in the 2016 June Primary over the Republican Party's endorsed candidate, Attorney General Wayne Stenehjem.
As you can see, while consistently part of the political process, Emineth hasn't shied away from controversy in speaking out against the Republican Party tactics or fellow Republicans when he feels they've been wrong. It's an interesting dynamic that he brings as a candidate for U.S. Senate and one that may be considered an asset when considering the prospect of him working with Senate Majority Leader Mitch McConnell.
Yet, in party circles, Emineth has a reputation of being welcoming and of advocating for transparency and fairness. Just yesterday, there were multiple comments on social media from people who became involved in the Republican Party under his leadership. There appeared to be a warm reception to the idea of his candidacy.
In the midst of his time as NDGOP Chairman, the tea party movement was fairly significant. And Gary Emineth was among those who welcomed the movement into the ranks of Republican Party. You can even see a clip of an address he gave at a rally here:
It will be interesting to see how Emineth's candidacy plays out. While Tom Campbell is trying to campaign as a conservative, his record shows otherwise. Emineth is thought to be a strong conservative who adheres more closely to the Republican Party Platform. And given his connections within the party – at both the state and national levels – it's likely that he can effectively fund raise and amass delegates to win the party's endorsement en route to winning a primary race.
But more importantly, Gary Emineth has the fire necessary to compete in a General Election campaign against Democratic incumbent Senator Heidi Heitkamp. Senator Heitkamp is thought of as a shrewd politician and many feel Tom Campbell simply isn't equipped to go toe to toe with her. Gary Emineth is.
One of the challenges Heitkamp may have against Emineth is the fact that he's never served as a legislator at the state or federal level– meaning he'll have no voting record to attack. The same cannot be said about Heitkamp who will be hammered for things like the Iran Deal, lack of support for tax cuts, Obamacare, Planned Parenthood, etc.
Quite simply, for Republicans this election is about who is best equipped to beat Heidi Heitkamp. Given everything we know about Gary Emineth – his party connections, conservative reputation, knowledge of the issues, and an unwillingness to shy away from a political fight – it just may be that he is the man. But the campaign trail and ultimately the voters will decide that.
In the meantime, Heitkamp and the Democrats probably aren't sleeping so well anymore after learning about the prospects of a Gary Emineth candidacy for U.S. Senate.
Sources:
1. https://theminutemanblog.com/single-post/2018/01/11/Breaking-Cramer-Decides-Against-Senate-Run-Will-Run-for-Re-election
2. https://theminutemanblog.com/single-post/2018/01/12/Cramers-Decision-Not-to-Run-May-Have-Given-Heitkamp-and-Dems-New-Life
3. https://www.sayanythingblog.com/entry/former-ndgop-chairman-gary-emineth-considering-u-s-senate-run/
4. https://www.sayanythingblog.com/entry/podcast-potential-senate-candidate-gary-emineth-says-heitkamp-beatable/
5. http://www.thedickinsonpress.com/news/1796412-nd-gop-chairman-says-partys-good-shape
6. http://bismarcktribune.com/news/local/govt-and-politics/emineth-not-seeking-national-gop-chairmanship-state-position-gets-candidates/article_2a35b33e-f280-11df-98f5-001cc4c03286.html
7. https://www.politico.com/story/2016/04/donald-trump-delegates-north-dakota-gop-221480
8. http://dakotabeacon.com/entry/gary_emineth_i_endorse_doug_burgum_for_governor_of_north_dakota/
9. http://bismarcktribune.com/news/local/govt-and-politics/election2010/where-s-the-party-a-look-at-the-tea-party/article_d04c8782-769a-11df-93cb-001cc4c03286.html
10. https://www.youtube.com/watch?v=1Mhd9_6SEKw
11. https://theminutemanblog.com/single-post/2017/12/19/Tom-Campbells-Voting-Record-Proves-Hes-Not-Really-Conservative
12. https://www.ndgop.org/platform
13. http://www.jamestownsun.com/news/nation/4077221-nd-delegates-moving-after-mondays-gop-convention-ruckus