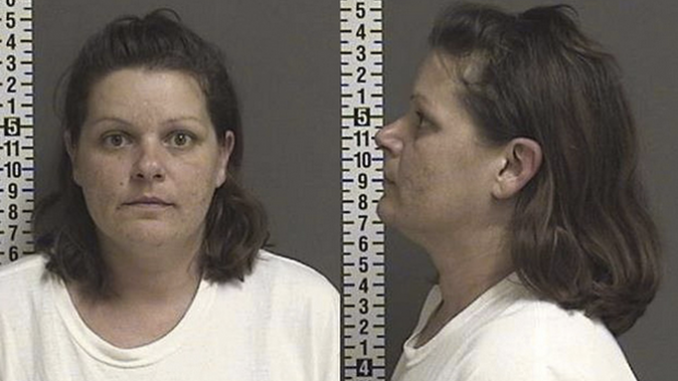 Brooke Crews, who is one of the suspects in the murder of Savanna LaFontaine-Greywind, pleaded guilty in a Fargo District Court on Monday to conspiracy to commit murder, kidnapping, and providing false information to police. The plea was a reversal from her initial plea and resulted in hugs and smiles for the family of LaFontaine-Greywind, who were in attendance.
LaFontaine-Greywind was eight months pregnant at the time of her death. Her body was pulled from the Red River near the North Dakota-Minnesota border. But DNA tests revealed that a newborn baby found with the couple arrested for her murder was indeed LaFontaine-Greywind's.
Because her body was found in the Red River near the North Dakota-Minnesota border, initial speculation in the case was that it would be handled in federal court– meaning the death penalty would have been a possibility. But a Minnesota farm house was ruled out as a crime scene making such a scenario less likely.
Last month I wrote an article questioning whether the death penalty should be reinstated in North Dakota — an idea that I admittedly tend to oppose myself. With a guilty plea now in place, Crews will face her sentence on January 16th. The maximum penalty for the conspiracy to commit murder charge is life in prison without the possibility of parole, and for the kidnapping charge it is 20 years in prison with a fine of $20,000.
There is little doubt that Crews' defense encouraged her to change her plea in hopes of arguing for a sentence that's less than life in prison without parole. Defense attorney Steven Mottinger expressed his belief that the guilty plea would go "a long way in terms of us being able to argue for something less than life without parole".
The possibility that Crews' could end up with anything less than the maximum sentence is the very reason that many people support reinstating the death penalty.
Savanna LaFontaine-Greywind was brutally murdered. The very fact that her unborn child was found alive indicates the possibility that she was even butchered– an act carried out by someone who is either mentally deranged or absolutely evil. Fargo Police Chief Dave Todd referred to it as a " cruel and vicious act of depravity ".
There is nothing to be gained by handing out a lesser sentence. It appears obvious that the state had enough evidence that Crews knew it was pointless to maintain her plea of not guilty. As evidenced by her defense attorney's comments, her only hope of anything less than life in prison without parole was to plead guilty.
Whether mentally deranged or absolutely evil, anything less than life without parole would be a horrible travesty and blatant miscarriage of justice. Crews shouldn't walk free ever again.
William Hoehn – the boyfriend of Brooke Crews – is facing the same charges she is. Hoehn has pleaded not guilty and his trial is set to begin on March 20th at the Cass County Courthouse.
Sources:
1. http://www.news.com.au/world/north-america/body-of-heavily-pregnant-mother-found-days-after-her-newborn-was-discovered-in-apartment/news-story/c4c7f8588b0243cf03a4fb02b54a0e2d 2. http://bismarcktribune.com/news/state-and-regional/suspect-in-killing-of-pregnant-fargo-woman-pleads-guilty/article_958d31ae-f060-5ab9-a7dd-5d05faf75443.html#tncms-source=infinity-scroll-summary-siderail-latest 3. https://theminutemanblog.com/single-post/2017/11/30/Should-North-Dakota-Implement-the-Death-Penalty-Again 4. http://time.com/5059480/brooke-crews-guilty-plea/