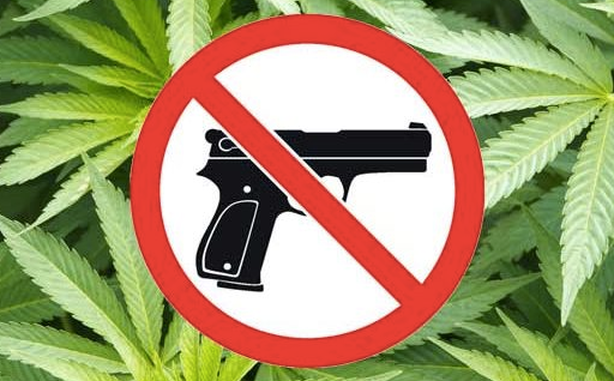 Though Medical Marijuana has been legalized in North Dakota, it hasn't been without controversy and problems. Just two days ago, health officials began gathering public input about proposed rules on implementation of the state's program– which could be close to a year away from becoming a reality.
Last week, Attorney General Wayne Stenehjem issued an opinion that though the measure that legalized Medical Marijuana in North Dakota was amended by the 2017 Legislature it still retains its initiated status. This means that further changes would require a 2/3 vote of the Legislature.
On the heels of the Medical Marijuana issue is that of recreational use. Advocates of total legalization recently handed in their petition for review with the Secretary of State's Office. If approved, they will then be able to begin gathering the required 13,452 signatures to put the issue to a vote of the people. If a recent poll done by The Forum is any indication, total legalization may just become a reality.
Aside from the typical controversy surrounding the issue of legalizing marijuana in any form, there is one that North Dakotan's need to be aware of– especially those who plan on utilizing the recently legalized Medical Marijuana. That is the issue of gun ownership in relation to marijuana usage.
In September of 2011, the U.S. Department of Justice's Bureau of Alcohol, Tobacco, Firearms, and Explosives issued an official letter to all Federal Firearm Licensees. The letter was very straightforward. In part, it said:
In September of last year, the 9th U.S. Circuit Court of Appeals ruled that a ban prohibiting Medical Marijuana cardholders from purchasing guns was not a violation of their 2nd Amendment rights. As a result of the ruling,  Honolulu Police Department sent a letter to all Medical Marijuana patients notifying them that they had 30 days to voluntarily turn in their firearms.
An article published earlier this month covered this issue for the people of Ohio. They're handling it the same way– you use Medical Marijuana and you don't get to have a gun.
And while North Dakota resides under the jurisdiction of the 8th U.S. Circuit Court of Appeals, the ATF letter was written to "all Federal Firearm Licensees"– and that includes North Dakota. The language is clear. The federal government's stance is that those using marijuana in any way – including any state's legal Medical Marijuana – are prohibited from purchasing or possessing firearms.
The fact that marijuana users are being treated differently than those who use alcohol is – in my opinion – ridiculous. But why expect consistency and rationale from the government?
Only time will tell how states that have legalized marijuana in one form or another will deal with this issue. I cannot imagine North Dakota or any of its political subdivisions issuing a letter like that of Honolulu. But when it comes to enforcement, those who are planning to take advantage of North Dakota's legalization of Medical Marijuana in the future need to be aware of the potential consequences if they are gun owners or seeking become one.
So much for State's Rights.
Sources:
1. http://www.thecannabist.co/2017/12/11/north-dakota-medical-marijuana-public-input/94289/ 2. https://attorneygeneral.nd.gov/sites/ag/files/documents/Opinions/2017/Letter/2017-L-06.pdf 3. http://www.valleynewslive.com/content/news/Advocates-confident-voters-will-decide-on-legal-marijuana-462402133.html 4. https://polldaddy.com/poll/9894934/?view=results&msg=voted
5. https://www.atf.gov/file/60211/download
6. https://www.washingtonpost.com/news/wonk/wp/2016/09/07/why-medical-marijuana-patients-cant-buy-guns/?utm_term=.268fe9f737fd 7. http://theantimedia.org/police-marijuana-users-30-days-guns/
8. http://www.daytondailynews.com/news/crime–law/guns-ohio-medical-marijuana-users-won-able-have-firearms/th1VxfawP7LNhFikF34ZTO/ 9. https://ballotpedia.org/United_States_Court_of_Appeals_for_the_Eighth_Circuit