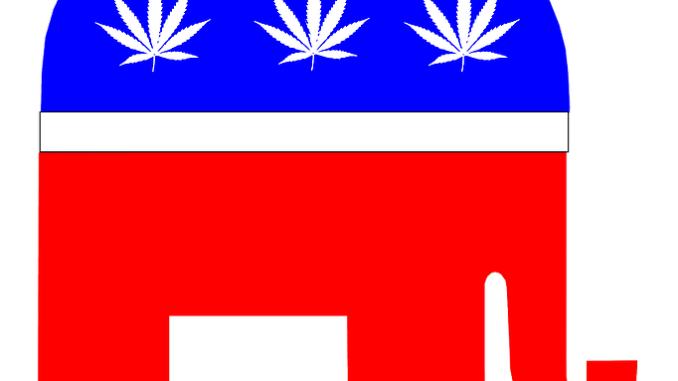 Yesterday the petition proposing that recreational marijuana be legalized in North Dakota was turned in to the Secretary of State's Office. The petition will now have its format reviewed. Once approved, it will be given a title and then advocates of the measure can begin collecting the 13,452 signatures required to place it on the ballot.
As I read yesterday about the specifics associated with the petition, there was one red flag for me. In addition to proposing full legalization of marijuana for those 21 years old and older – which I support on the basis of a political philosophy – the measure also has a provision that would "expunge" the records of those previously convicted. You can see the verbiage of the measure on pages 16 and 17 here .
I'm not the only one to notice this. Rob Port at the Say Anything Blog wrote about it earlier today as well. This could definitely be problematic for those advocating for total legalization. If anything is to be learned from last year's ballot measure to legalize Medical Marijuana, it is that the devil is in the details.
While Medical Marijuana passed with overwhelming support, it wasn't until afterwards that it was realized there was no language to decriminalize it. Long story made short… the legislature took up the issue and tinkered with it to resolve any perceived issues with the legislation. And still today we're a year away from full implementation of Medical Marijuana in North Dakota.
When it comes to any piece of legislation – whether it's through the legislature or initiated measure – proponents must be certain that things are in order. Often times there are pitfalls in what I call "layering" legislation. If caution is not taken, a perfectly good piece of legislation, that has a chance of passing, can have a layer added to it that alienates people that would have supported it otherwise.
When I see the section of the petition that proposes expunging the records of those previously convicted, I get nervous. I can guarantee you that voters who may otherwise support this won't do so now with that language included. And why is that? Think of the number of those with convictions related to marijuana in North Dakota. How much work will it take to expunge all of those records? In short… a lot. And at whose expense? The taxpayer?
I understand why the Sponsoring Committee included this language. And I even agree with the premise of expunging the records of those previously convicted. But doing so at the risk of alienating a segment of voters that are needed to pass this measure was unwise– at least in my opinion.
I've said it before , and I'll say it again… the state could save themselves a lot of headaches and money by just legalizing recreational marijuana. If this measure is defeated – which I'm now concerned it will be – then the Republican dominated North Dakota Legislature just needs to take up the issue and resolve it themselves. It may well be an opportunity for them to prove there's a better way than a ballot measure. Having said that, I won't be holding my breath.
I will be reaching out to those associated with the campaign for full legalization. Perhaps they can shed some light on the issue of expunging records that I'm not currently seeing. If anything significant comes out of that, I will be sure to follow up with an update.
Sources:
1. http://bismarcktribune.com/news/state-and-regional/ballot-measure-petition-seeks-full-legalization-of-marijuana-in-nd/article_417f7978-6bf8-506b-9708-e383fa4ed963.html 2. https://www.scribd.com/document/365856521/Marijuana-Legalization#fullscreen&from_embed
3. https://www.sayanythingblog.com/entry/ballot-measure-aiming-legalize-recreational-marijuana-deep-flaws/
4. https://theminutemanblog.com/single-post/2017/01/22/Forget-Medical-Marijuana—Legalize-Recreational-Be-Done-With-It 5. https://www.leafly.com/news/politics/supporters-turn-in-petition-to-legalize-cannabis-in-north-dakota