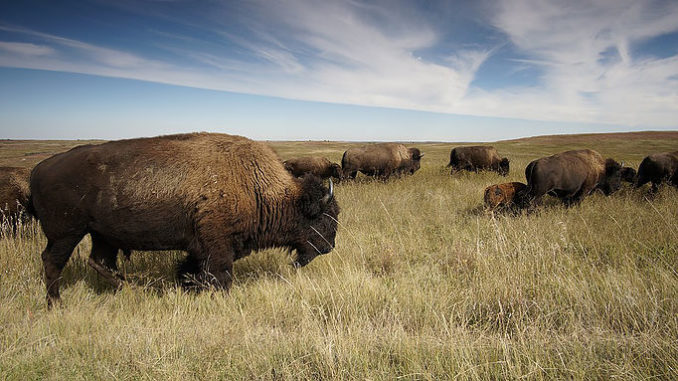 An article published yesterday by the Bismarck Tribune reminded me of an on-going problem that exists in our National Park System. And more specific to those of us in North Dakota– Theodore Roosevelt National Park (TRNP). That problem being that hunting is not allowed there.
This issue rose to prominence in 2009-2010 in North Dakota when TRNP needed to cull its herd of about 1,000 elk in the South Unit to 500. The standard methods of helicopter roundups and relocation were no longer available at the time due to increasing concerns about Chronic Wasting Disease (CWD).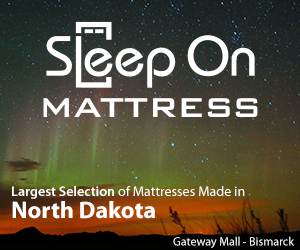 Alternative methods for herd reduction were floated around. The idea of sharpshooters in helicopters killing elk and letting their bodies lay was particularly – and understandably so – unpopular. Another idea circulating at the time – that was nothing short of ridiculous – was to sterilize some of the elk.
The issue was fairly controversial. In fact, it led to the North Dakota Game & Fish Director, Terry Steinwand, writing a letter to the park informing them that the state agency was withdrawing as a cooperating agency in the park's management plan. Steinwand wrote in part:
"Those elk are public wildlife resources and we strongly believe that if the Park Service needs to kill them, some type of controlled public hunt is certainly a reasonable alternative to include in the continuing evaluation process."
Ultimately, the Secretary of the Interior – Ken Salazar – made the decision to use volunteer "cullers" to reduce the elk numbers . This was after U.S. Senator Byron Dorgan (D – ND) called for a public hunt to be allowed. A move that would have required congressional action.
Culling of the elk involved volunteers applying for and being drawn for the opportunity. They then had to pass a proficiency test with their rifles upon arrival. Following that, they were guided to specific locations by park personnel where they were shown which elk to shoot. Meat was then donated to Native American tribes, food pantry's, and some to the cullers themselves.
Salazar's decision to allow volunteer cullers to remove the elk still cost money. In fact, it was over twice the cost of a typical roundup and removal operation. Compare that to Senator Dorgan's idea of simply allowing hunting to take place– which wouldn't have cost the park service anything if it were managed properly.
This week about 25 people gathered in the South Unit to participate in rounding up and testing TRNP's bison for removal and relocation. The goal was to reduce the herd from about 500 to 380 animals.
Native American tribes around the country will benefit from the relocation of the disease-free bison as they become part of their tribal herds. And while this is a valuable resource for the tribes – and something I'm certainly not opposed to – I cannot help but think that hunting them in the park should also be permitted as part of their management plan.
Think about it… What is the difference between "culling" animals like an elk – or for our purposes here, a bison – and "hunting" them? We're really talking about semantics. The major difference would actually be cost. The culling operation that took place in 2010 (and later) with the elk still cost taxpayer dollars– just as the roundup and relocation of the bison does. And the bottom line is that it doesn't have to.
People will gladly hunt these animals. And it can be done in a way that doesn't threaten the safety of others or harm the park itself. To me, it's a logical and time-proven method of managing a wildlife resource.
Am I just too simplistic? Perhaps. But I'd take that as a compliment. After all, it seems that no matter what the government does, it has to complicate things. Only Uncle Sam could take something that hunters would volunteer to do at their own expense and turn it into something that costs taxpayers money instead.
It's past time. Congress needs to act. Let the hunting begin.
Sources:
1. http://bismarcktribune.com/news/state-and-regional/theodore-roosevelt-national-park-holds-bison-roundup-in-south-unit/article_7236ae05-c348-5b68-84c1-c834e218b7dc.html 2. https://www.nationalparkstraveler.org/2010/08/theodore-roosevelt-national-park-turning-240-volunteers-help-reduce-elk-herd6450 3. http://billingsgazette.com/news/features/outdoors/growing-elk-population-pits-state-against-park/article_70de5dc3-8fd3-5f45-bc59-9df7697eba7d.html