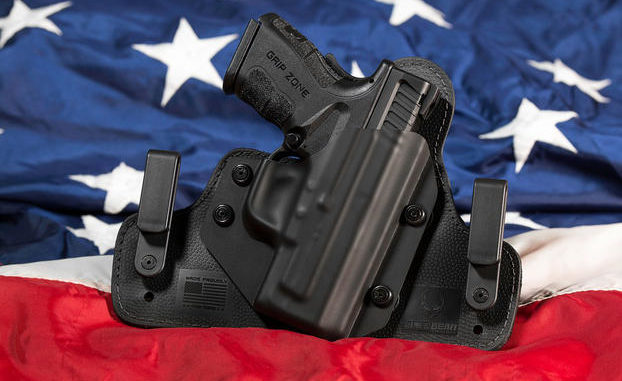 There may well be hope for Liberty-minded folks after all. According to the Bismarck Tribune, the House Energy and Natural Resources Committee gave Rick Becker's (R – District 7) Constitutional Carry bill (HB 1169) a unanimous Do Pass recommendation last week.
This bill was thought by many to have the potential to be one of the most controversial bills of the session. And with two Democrats on the committee, it is somewhat stunning that the bill made it out with a unanimous Do Pass recommendation.
This reflects well on Becker's ideas and the way the bill was crafted. HB 1169 is a solid bill. When the idea surfaced to have Constitutional Carry in North Dakota, many were concerned about reciprocity agreements with other states and whether such a bill would jeopardize them. Becker brilliantly made sure that his bill did not change anything that would jeopardize reciprocity.
There were two key amendments to the bill before it got it's 12-0 Do Pass recommendation. Constitutional Carry will be limited to North Dakota residents with a valid state-issued identification. Those carrying concealed will also have a "duty to inform" should they be approached by a law enforcement officer.
Should this bill pass the House, make it through the Senate, and be signed into law by Governor Burgum, North Dakotan's 21 years old and older would no longer be required to have a concealed weapon's permit– unless they are otherwise prohibited by law from carrying a concealed weapon.
In all likelihood, Constitutional Carry will now go to the House floor this week for debate and a vote. It is anticipated that it will pass easily in the House. Let's hope so. That would be one step closer to truly honoring the right to keep and bear arms. Stay tuned.
Source:
1. http://bismarcktribune.com/news/local/govt-and-politics/gun-legislation-gets-thumbs-up-in-committee/article_920db810-a01a-5cd1-b77f-8fc884847c91.html