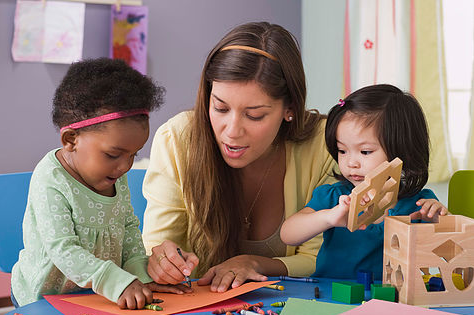 Last week the Grand Fork's Herald published an article called "Educational Expense". I was fascinated by it, because it covered a topic I had been looking into the week before– the cost of per pupil funding for education in North Dakota.
The numbers contained in a document from the North Dakota Department of Public Instruction (DPI) are astounding. While we have Nedrose Schools in Minot with a cost per pupil of $7,794 for the 2015-2016 school year, we also have Twin Buttes in Halliday with a tab of $35,910. And no, that's not a typographical error.
The cost per pupil average for the 2015-2016 school year breaks down this way:
Kindergarten – $9,518.45
Elementary 1-6 – $11,619.91
Elementary 7-8 – $11,775.25
Elementary 1-8 – $11,656.00
Elementary K-8 – $11,404.76
Secondary 9-12 – $13,240.68
and all pupils – $11,945.17
I cannot help but compare this to a homeschool family I know. I inquired into the costs associated with educating their three children for the current school year. The grand total for their curriculum was $2,744.98– or a cost per homeschooled pupil of $914.99.
Even if we were to tally in all the other expenses associated with this family's education this year, there's no way we would come even close to the $11,945.17 average reported by DPI.
A discussion could certainly be had about whether the state should have a role in education at all, but for the purposes of this article let's be realistic. North Dakota isn't going to abolish public education any time soon. So having said that, what can we do as a state to perhaps be more frugal in the education of our K-12 students?
I believe we desperately need school choice in North Dakota.
Rep. Rick C. Becker (R – District 7) introduced House Bill 1382 last legislative session. This bill became known as the "Education Savings Account" or "ESA" bill. Without getting into all the intricacies of the legislation, it would have allowed the per pupil funding for K-12 students to actually follow the child in a savings account. Parents would have then been permitted to utilize the funds for the school of their choice– whether it be public, private, or homeschool.
As a result of constitutional concerns with the bill, it was changed into a study but was ultimately defeated by a vote of 13 – 32 in the Senate.
Though parents are free now to send their kids to private school or to choose the homeschool option, let's be honest with ourselves– the public school system has a monopoly on K-12 education funding. Which is the exact reason that North Dakota United President Nick Archuleta opposed the bill himself. Archuleta said:
"It diverts public monies raised for public schools. It allows those monies to be used to pay tuition at private schools."
Aruchuleta was correct about Rep. Becker's bill. But what he doesn't address is the fact that many parents pay taxes that go to public schools and then they foot the bill for either private school or homeschool options in addition to those tax dollars. The family I mentioned earlier gets no credit for the $2,744.98 they're spending in addition to the taxes they pay.
Can't we all just be honest with each other? The public school system doesn't like the idea of competition. But that's the very thing that we need. With proficiency rates extremely low and a large number of graduates not being "college ready", we should demand that the legal groundwork be laid so that school choice can become a reality in North Dakota. After all; private schools, homeschooling, and even charter schools have been shown to outperform their public school counterparts.
We often speak of improving education. Phrases like "it's for the kids" and a "brighter future" are often employed as part of the discussion. But I find these types of phrases hollow. People that truly want to improve education don't support a public school monopoly. Why? Because folks that sincerely want to see these improvements realize that public school may not be the best choice for a child who needs the private school or homeschool environment.
If we want to move in a direction of truly improving education, then we need to break the public school monopoly. It's our only choice. A one-sized-fits-all mentality in education does a disservice to our children. And it certainly doesn't do the taxpayers any good. Not only can we improve education through competition, but I believe we can save some taxpayer dollars in the process of doing so.
If we truly believe in improving education in North Dakota, then we should support laying the groundwork to have school choice in North Dakota.
Sources:
1. http://www.grandforksherald.com/news/4321769-educational-expense
2. https://www.nd.gov/dpi/uploads/1208/FinFacts_H.pdf
3. http://www.legis.nd.gov/assembly/65-2017/documents/17-0337-05000.pdf
4. http://news.prairiepublic.org/post/lawmaker-proposes-school-savings-account-bill-says-its-school-choice#stream/0