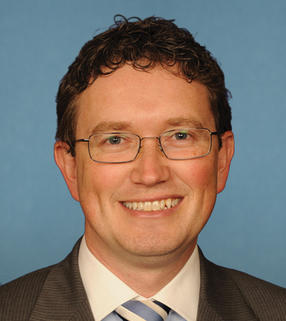 On a day when our representatives in Bismarck are set to potentially stifle the efforts of a movement to regain more local control over education, by possibly defeating a bill to end the Common Core State Standards, Rep. Thomas Massie (R – Kentucky) has introduced a bill to end the Department of Education.
Rep. Massie's legislation comes on the heels of the confirmation of the controversial Betsy Devos as the Secretary of Education in the new Trump administration. Devos was confirmed by the tie-breaking vote of Vice President Mike Pence earlier today.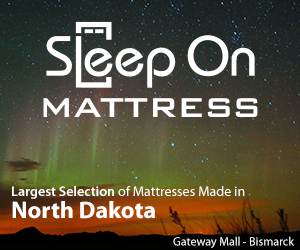 As if Democrats didn't have enough to have fits about over the confirmation of Devos, we'll see how they respond to Rep. Massie's proposal to end the Department of Education altogether. His bill is simple in it's wording. The bill reads as follows:
"The Department of Education shall terminate on December 31, 2018."
And that's it. That's the bill.
Where will Rep. Massie's bill go? I'm not sure. But abolishing the Department of Education is something that should have been done long ago. It gives our United States representatives the opportunity to actually put their money where their mouths are. We often hear of them spout off about local control, but now they'll have the opportunity to prove they actually believe it.
If you have never spent some time in the State Capitol at Bismarck, you should. It's an eye-opening experience. The terms "federal", "federal government", and "mandate" are constantly thrown around by our state representatives. It's almost nauseating how many of them have become lap dogs to the feds.
So, on this day when members of the North Dakota House may well violate their previous commitments to end Common Core in North Dakota, we can take solace in the fact that the discussion to end the Department of Education will now be front and center. Perhaps our reps in Bismarck could take a lesson or two from Rep. Massie of what true leadership and a commitment to keeping one's oath of office actually looks like.
Source:
http://www.cincinnati.com/story/news/politics/2017/02/07/massie-bill-eliminate-us-education-dept/97597082/