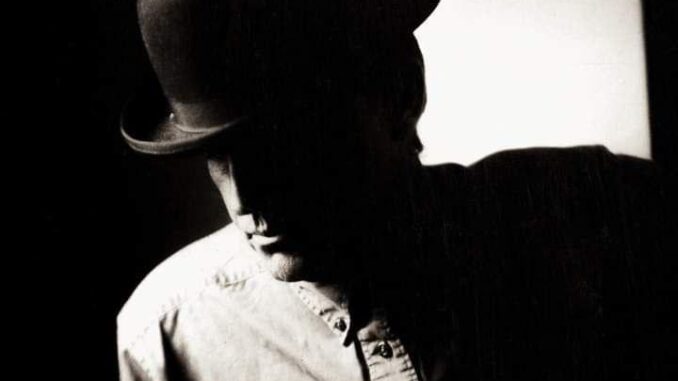 Bismarck wet plate artist Shane Balkowitsch is no stranger to controversy. According to his own website, Balkowitsch believes that:
"Art can be a weapon for change and we artists have the ability to wield it at will."
As someone who is "against fracking, against oil", he supported the sometimes violent protests against the Dakota Access Pipeline in 2016. You might recall his effort to "immortalize" teenage Swedish environmental activist Greta Thunberg— with a mural in downtown Bismarck. That idea was ultimately scrapped before a location was found for it in Fargo.
When we published articles critical of Balkowitsch and his work back in February, he wasn't too thrilled about it. This was especially true when we pointed out how silly it was to portray Donald Trump as some sort of cross-dressing Nazi, while wearing a t-shirt with an actual Nazi on it himself.
In the aftermath, Balkowitsch literally put out a bounty of sorts on social media in an effort to dox Minuteman staff. And as a result, he and his online toadies rendered accusations towards someone who had absolutely nothing to do with the blog's efforts.
Balkowitsch's most recent attempt at wielding his "weapon for change" centers around the August 23rd shooting of Jacob Blake by a police officer in Kenosha, Wisconsin. You can see it in Balkowitsch's social media post below: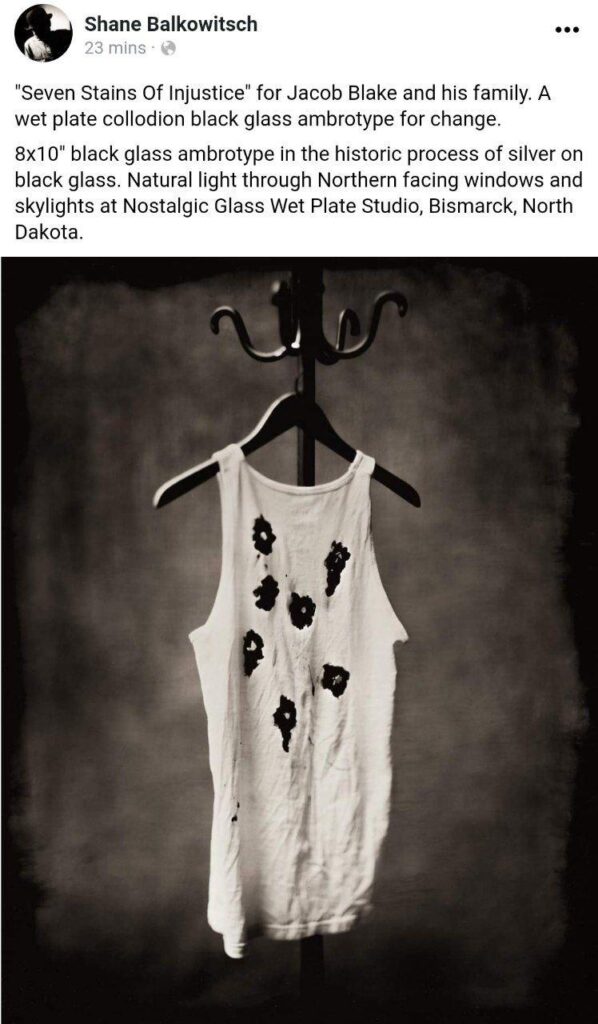 It's worth noting that Kenosha Police Department doesn't have body cameras. So, with limited video footage from a cell phone, facts relating to the case weren't exactly plentiful. But that didn't stop leftist mobs from descending on Kenosha, in the aftermath of the shooting, to wreak havoc on the innocent. Nor did it stop spoiled professional athletes from shutting down their leagues.
Among the things we know now is that back in July Jacob Blake was charged with third-degree sexual assault, misdemeanor trespassing, and disorderly conduct stemming from an incident with his ex-girlfriend. Apparently the same ex-girlfriend who called police on August 23rd. The allegations are pretty nasty.
The alleged victim's aunt has been speaking out on social media about the situation. But apparently that's got her account suspended by Twitter. You can see some of her posts below (Warning: Language).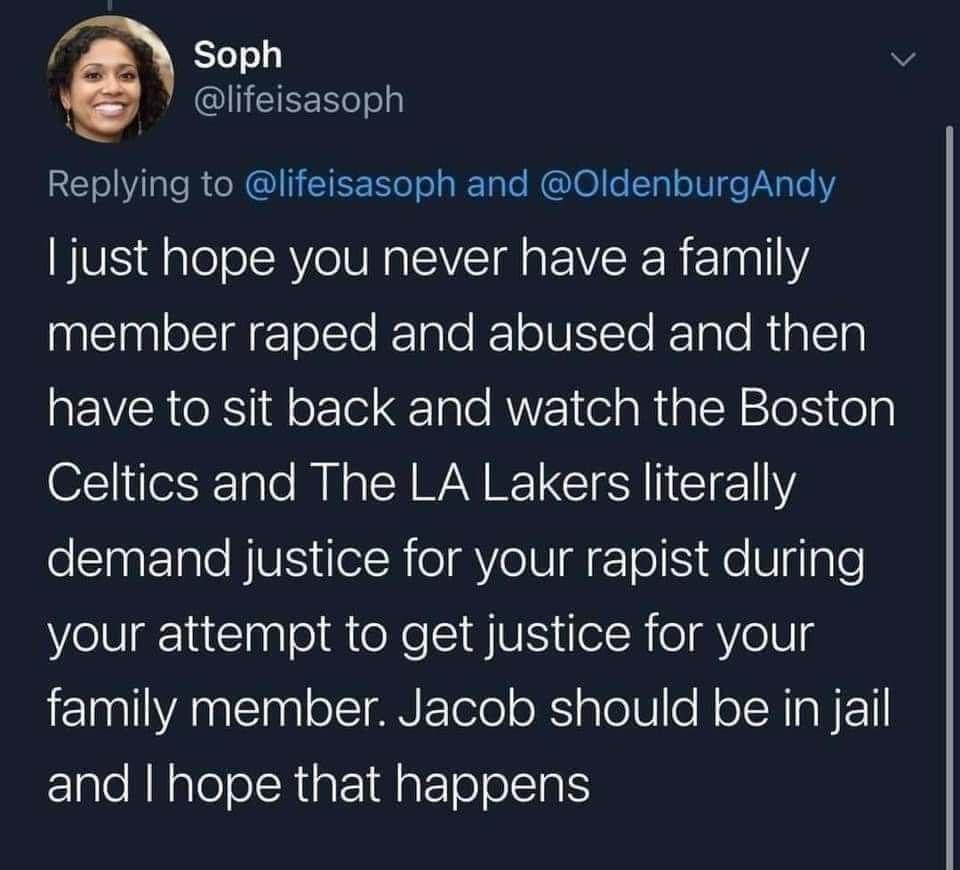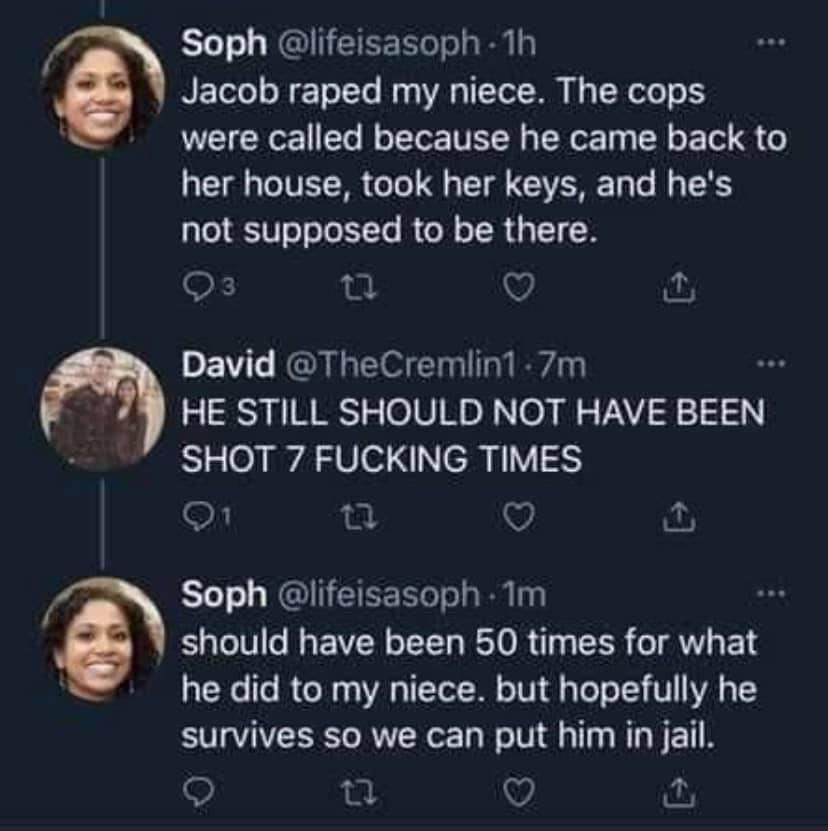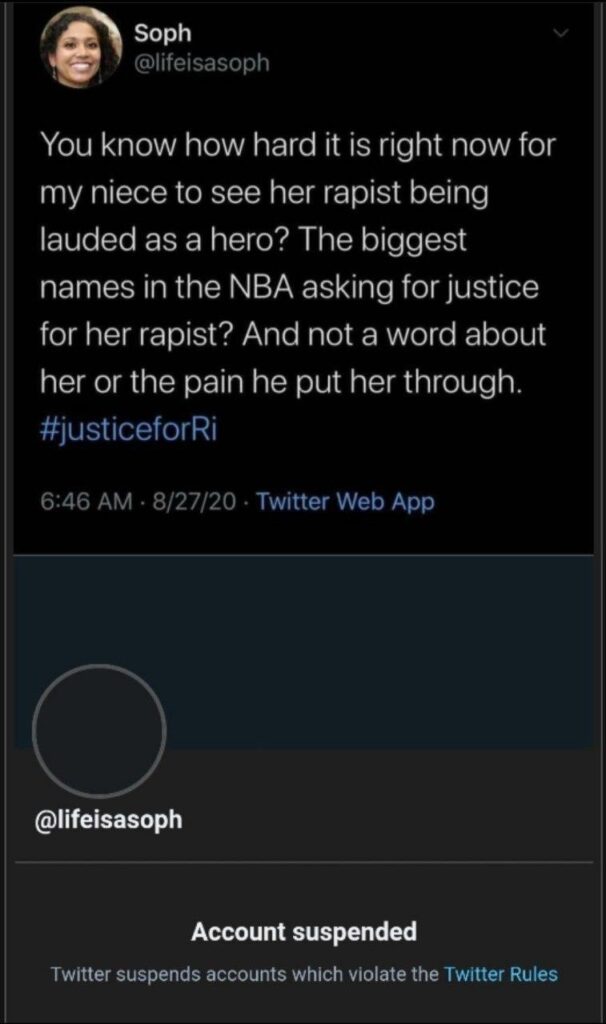 It's true that Jacob Blake has not had his day in court for the aforementioned charges. Nor has the investigation into his shooting been completed. But that's the point.
For some people though, facts don't matter. Like the leftist mob that descended on Kenosha in the aftermath of the shooting — and the professional athletes who boycotted — Shane Balkowitsch has an agenda. And there's simply no time to risk letting facts get in the way of that.
PLEASE LIKE & COMMENT
EXTRA — Information released in the aftermath of the shooting:
On August 23rd, police responded to a call from Blake's ex-girlfriend saying he "was present and was not supposed to be on the premises."
Officers attempted to arrest Blake, but he resisted.
A Wisconsin DOJ statement says that law enforcement "deployed a taser to attempt to stop Mr. Blake, however the taser was not successful".
Blake "walked around his vehicle, opened the driver's side door, and leaned forward" into the vehicle after resisting arrest.
At this point, an officer fired seven rounds towards the back of Jacob Blake.
Blake is alive, but not expected to walk again.
After the incident, "Mr. Blake admitted that he had a knife in his possession."
No other weapons were found in the vehicle.
Sources:
https://theminutemanblog.com/2020/02/12/idea-for-greta-thunberg-mural-in-downtown-bismarck-scrapped/
https://www.inforum.com/news/4953523-Fargo-business-welcomes-controversial-mural-of-climate-activist-Greta-Thunberg
https://wcca.wicourts.gov/caseDetail.html?caseNo=2020CF000736&countyNo=30&index=0&mode=details&_ga=2.73454356.709057279.1598671016-1492491321.1598671016
https://www.theblaze.com/news/the-sexual-assault-criminal-complaint-against-jacob-blake-is-released-in-its-entirety-and-its-bad-news