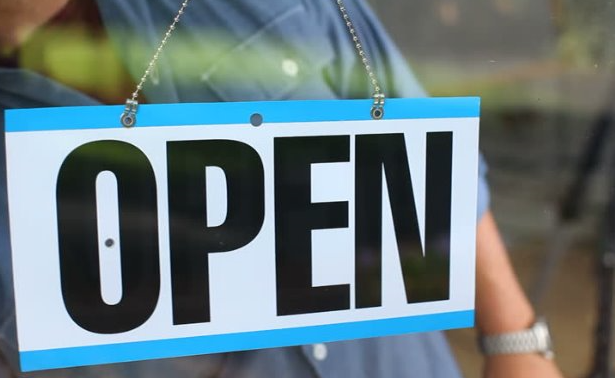 Yesterday, we published an article expressing our view that Governor Burgum is doing more harm than good with his Executive Orders placing restrictions on some businesses, while literally closing others. These orders, of course, are reactionary measures taken in response to COVID-19 creeping into North Dakota.
As I explained in an article last week, there's a very good argument that orders like these actually violate the North Dakota State Constitution. In fact, the verbiage is very explicit in Article I— our Declaration of Rights:
The right "to obtain employment wherever possible" and to enjoy "employment already obtained". (Section 7)
"No person shall be… deprived of life, liberty or property without due process of law." (Section 12)
"To guard against transgressions of the high powers which we have delegated, we declare that everything in this article is excepted out of the general powers of government and shall forever remain inviolate." (Section 20)
"The provisions of this constitution are mandatory and prohibitory unless, by express words, they are declared to be otherwise." (Section 24)
But hey, how many governors — or politicians, judges, and justices for that matter — actually care about all constitutional limitations? Heck, the governor to the south of us is getting blasted for her vocal commitment to honor her Oath of Office. But I digress.
So, what options are North Dakota business owners left with? On the surface, it seems there's really only two of them:
Wait for the current Executive Order to be lifted or to expire.
File a lawsuit.
Considering the fact that the current order is set to expire in 13 days (April 30th), a lawsuit is likely not the way to go. If legal action was going to be pursued, that probably should have been done immediately.
Yet, there is a third option— civil disobedience. In other words, businesses could just defy the decree issued by the governor, ignore the restrictions, and open their doors. This, of course, carries the risk of being cited with an infraction and a fine of $1,000.
If you've watched a number of Governor Burgum's daily press conferences, then you've heard it said — more than once — that the Executive Orders would be enforced locally. Technically, the Executive Order itself states that, "All local, county and state law enforcement officers are authorized and directed to enforce the provisions of this Executive Order."
But what if a Chief of Police and/or County Sheriff is unwilling to enforce the restrictions and closures on local businesses? Would state law enforcement actually come in to do it themselves? Especially after the governor himself said it was being left up to local law enforcement to deal with it?
Let's also not forget that all of them have sworn an oath to "support the Constitution of the United States and the Constitution of the State of North Dakota".
Do I believe there are places in North Dakota where law enforcement would be unwilling to enforce Burgum's Executive Order? I do. In fact, there may be a number of them. Exactly how many, I don't pretend to know.
But I do know this— taking away someone's livelihood, when they've done no wrong, is despicable. And I'd have no problem with law enforcement who refuse to enforce such an order.
PLEASE LIKE & SHARE!
Sources:
https://theminutemanblog.com/2020/04/16/burgum-is-doing-more-harm-than-good-with-business-closures/
https://theminutemanblog.com/2020/04/06/should-governor-burgum-issue-a-stay-at-home-order/
https://www.governor.nd.gov/sites/www/files/documents/executive-orders/Executive%20Order%202020-06.3%20Extending%20Restrictions%20on%20Certain%20Types%20of%20Businesses%20During%20COVID-19%20Pandemic.pdf