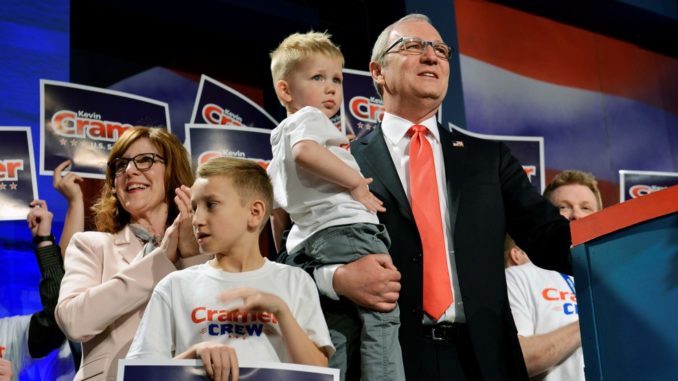 On Monday, I wrote why I supported a proposal put before the NDGOP State Committee calling for the State Legislature to pass a bill to allow political parties in North Dakota to determine for themselves how they nominate their candidates. Well, as scheduled, the committee met tonight and considered the resolution. And I can now report that it was defeated.
As it stands, a candidate can obtain the party's endorsement at a convention, but end up not winning the nomination if they're challenged in a June primary and lose. Many people around the state misunderstood the resolution and claimed that it would eliminate primaries altogether. Among those with this misunderstanding was Rob Port and Scott Hennen. It's unfortunate that such misinformation entered the debate on this subject. I'm guessing that it had somewhat of an impact on the outcome tonight. And, of course, Governor Doug Burgum and Senator-elect Kevin Cramer's letter to the NDGOP State Committee calling for a rejection of the proposal probably had a significant impact as well.
The resolution simply called for permitting governing bodies within political parties to determine for themselves, at the district and state levels, whether they would participate in primaries as a means of determining their nominees.
As it stands now, the resolution is dead. As a result, it's unlikely there'll be any legislation advocating for this change. But I think we can expect a bill proposing voter registration in North Dakota. We're currently the only state in the nation without it. And there's a number of people that have a real problem with crossover voting in our June primaries. Stay tuned.
(Note: This article was originally published with the title "BREAKING: NDGOP State Committee Shoots Down Resolution on Primaries". It has been changed to more accurately reflect "Resolution" instead of "Rule Change".) 
Sources:
https://theminutemanblog.com/2018/12/10/why-i-support-the-ndgop-resolution-to-potentially-eliminate-primaries/
https://theminutemanblog.com/2018/12/11/rob-ports-portrayal-of-ndgops-resolution-isnt-entirely-accurate/