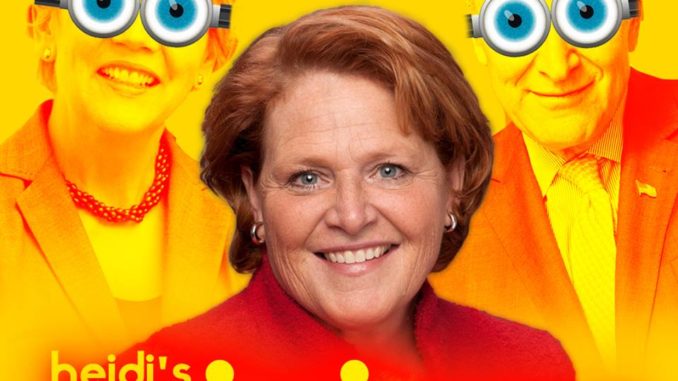 In many regards, the political campaigns of today have been transformed into something quite different than those of yesteryear. It's well-known that the advent of the internet has been a game changer for those seeking elected office. Whether it's a local office like that of city council or a federal one such as President of the United States, the internet is a valuable campaign tool. This is a fact that Pew Research identified over ten years ago.
In a recent article titled, "10 Ways the Internet Changed Political Campaigning", it was pointed out that Donald Trump spent 50% of his campaign budget on digital media en route to the presidency in 2016. In the author's words, "The face of political campaigning has changed forever…".
As a result of the internet, we also have social media. In October of 2016, Pew Research tackled this topic as well. While they found that 37% of those surveyed say they're "worn out" by the amount of political content in their news feeds, there was still 41% that say, "… they don't feel particularly strongly one way or the other about the amount of political content they encounter on social media." And where 59% say the interaction with those holding opposing views to their own is "stressful and frustrating", 35% of those same people still find the interaction "interesting and informative". To me, it's obvious— social media has provided opportunity for political campaigns.
One of the more controversial tools on the internet and social media are memes. I'm sure you're familiar with them. One author describes them as:
"… humorous concepts that spread rapidly through the Internet and essentially function as an inside joke that a large number of internet users are 'in on.' Usually the meme is an image, video, or piece of text that can be slightly altered to react to various circumstances. Traditionally, memes are created and shared mainly for entertainment but 2016 has brought us a genre of memes with a political purpose." (Emphasis added)
Not everyone finds political memes humorous though. This is especially true if they're not favorable to one's political ideology or preferred candidate. In some instances, people find them distasteful and unnecessary— regardless of whether they're favorable to their ideology or chosen candidate.
There are obviously risks associated with the use of memes. The aforementioned author also points out that:
"… as more young Americans inform themselves and shape their opinions based on memes and social media, a smaller space is left for traditional news sources in informing and shaping political discourse. While these news sources fact-check and at least some of them attempt to give relatively nonbiased reports, memes and social media have no such restrictions. This means that much of the information disseminated in this way is more opinion than fact."
So, it may come as no surprise that the North Dakota Republican Party raised a few eyebrows this week with a meme it posted of Democratic U.S. Senator Heidi Heitkamp: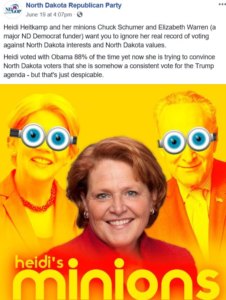 As you can see, it depicts Heitkamp at the forefront with two of the more despised Democratic senators, Elizabeth Warren and Chuck Schumer, as "Minions" in the background. This, of course, originates from the popular movie "Despicable Me", its sequels, and spin-off "Minions". If you're unfamiliar with the movies, then perhaps this definition of who the Minions are will help to put it in context:
"Minions are small, yellow creatures who have existed since the beginning of time, evolving from yellow single-celled organisms into beings which exist only to serve history's most despicable masters."
I suppose that it's not difficult to see why some may be put off by the Heitkamp meme. Yet, is the associated message of it inaccurate? I don't believe so.
It's likely that the meme was designed in response to a recent ad by the Heitkamp campaign in which she portrays herself as voting with President Trump over half the time— which she has. You can track that here. It's a smart political move on her part in a state that has been very favorable to the president. But what the NDGOP is seemingly trying to point out is that in the context of Senator Heitkamp's term she has also voted regularly with Warren and Schumer in favor of the policies of former president Barrack Obama— a fact frowned upon by the majority of North Dakotans who rejected Obama by large margins in 2008 and 2012.
It shouldn't be surprising that memes have become part of the political landscape. In a very real way, they are a more modern version of political cartoons. Ever since Ben Franklin first drew the "Join or Die" cartoon in 1754 to persuade the British colonies to unite in defense against French and Indian forces, political cartoons were – and are – a method of promoting political ideas.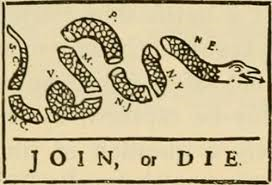 As one author noted:
"From that pivotal moment before America's independence to the newspapers of today, the political cartoon holds a significant place in media and politics. It is a unique, innovative way to express ideas, opinions or simply tell a news story using art, creativity and satire. Political Cartoons are so effective because they serve as a great attention grabber for an audience."
Is there any doubt that the same can be said of memes?
Like them or hate them, memes are a reality in the politics of today. Like their predecessors – political cartoons – they're probably here to stay. Was the NDGOP's Minion meme of Senator Heidi Heitkamp out of line? I'm interested in your thoughts.
PLEASE LIKE & SHARE!
Sources:
http://www.pewinternet.org/2008/01/11/the-internet-gains-in-politics/
https://callhub.io/10-ways-internet-changed-political-campaigning/
http://www.pewinternet.org/2016/10/25/the-political-environment-on-social-media/
http://www.brownpoliticalreview.org/2016/03/role-memes-politics/
https://www.imdb.com/title/tt1323594/
https://www.imdb.com/title/tt2293640/
https://en.wikipedia.org/wiki/Minions_(film)
https://www.youtube.com/watch?v=VvuJntG5Tf4
https://projects.fivethirtyeight.com/congress-trump-score/
https://en.wikipedia.org/wiki/United_States_presidential_election_in_North_Dakota,_2008
https://en.wikipedia.org/wiki/United_States_presidential_election_in_North_Dakota,_2012