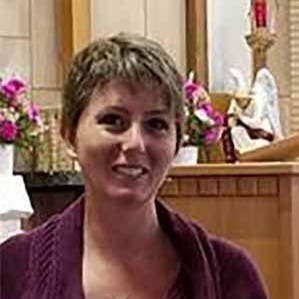 In August of last year, we published an article explaining how the City of Mandan had its priorities out of whack when they chose building a sports complex over a fire hall. Unfortunately, it wasn't the first time Mandan Fire Chief Steve Nardello's request for additional fire protection had been rebuffed by the city. Aside from choosing sports over fire protection in 2015, Nordello's request for two additional full-time staff at the south fire hall fell on deaf ears as well— as did a previous request for a new fire hall in 2014.
Mandan's Fire Station No. 2 opened in 2009, but wasn't fully staffed until 2014. Think about that for a moment. And how does the city justify this? According to the city's finance director, there's no money to staff such things. In his words:
"If we can't staff it, it doesn't make sense that we build it."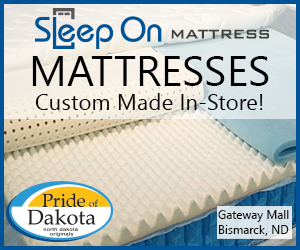 Let me put this into perspective for you. The proposed fire hall had an estimated cost of $2.5 million. Each new firefighter would cost $50,000 plus benefits. How much did the Starion Sports Complex run? A whopping $23.3 million— with $22 million of that coming from sales tax. Oh, and by the way, the sports complex has to be staffed too. I'd say that in comparison the fire hall was a bargain for taxpayers. Yet, Mandan's citizens were supposed to buy the "no money to staff it" excuse?
The fire hall isn't the only problem though. KFYR-TV reported on Mandan's staffing problems with the Police Department last December. At the time, they were short seven officers.
There's also the $403,000 tax break the city dished out to Walmart in 2012. By 2013, Mandan's Central Market grocery store had closed its doors. And guess who bought that property for $1.5 million? That's right— the City of Mandan. All in the name of revitalizing West Main Street, of course.
In the article I wrote last year, I expressed my belief that Mandan's lack of priorities, cronyism, and fiscal irresponsibility were unacceptable and that the city is in need of new leadership. Well, it appears the good people of Mandan will have the opportunity to cast their vote for someone who has the vision and platform the City of Mandan is in need of.
Bee Maloney is running for Mandan City Commission. In just 19 days, she gathered the most signatures of any of the five candidates in the race. And aside from being a wife and mother, Maloney is the Rural Program Coordinator for the Abused Adult Resource Center, where she advocates for victims of domestic violence and sexual assault. She also has a paralegal background.
According to her web site, Maloney's priorities are Safety, Community, and Prosperity. In fact, she specifically mentions the understaffed Mandan Police Department, their lack of equipment, and slow emergency response times for fires. Her ability to identify key issues is refreshing. And her willingness to prioritize with a fiscal vision of "taxes that provide for the community without being a burden on home owners" is exactly the type of fiscal sanity Mandan needs.
Bee Maloney gets it. Make sure you get out and vote, Mandan.
NOTE: If you'd like more information, or would like to contact Bee Maloney, see www.beemaloney4mandan.com.
Sources:
https://theminutemanblog.com/2017/08/02/mandan-prioritizes-sports-complex-over-fire-hall/
http://bismarcktribune.com/news/local/mandan-shelves-new-north-fire-hall-for/article_0b98bafa-78a6-55bd-bd61-a31fd53971cd.html
http://starionsportscomplex.com/
http://www.kfyrtv.com/content/news/Mandan-Police-Department-down-7-officers-465326263.html
http://bismarcktribune.com/news/local/govt-and-politics/mandan-to-use-more-targeted-business-tax-breaks-follows-state/article_b513d4c0-f3d8-11e2-93e7-0019bb2963f4.html 3. http://www.kfyrtv.com/content/news/Starion-Sports-Complex-construction-crews-make-up-for-lost-time-416877433.html
http://1033uscountry.com/central-market-grocery-store-in-mandan-closed-whats-next/
http://www.myndnow.com/news/bismarck-news/mandan-vision-plan-looks-to-revitalize-west-main-street/765795091
https://www.beemaloney4mandan.com/