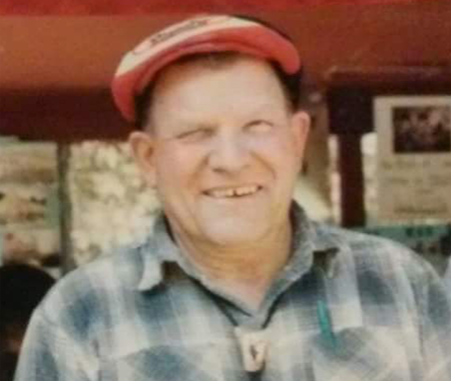 When we name buildings and other things, some Montana heroes get overlooked.
On July 9, [2005] Walt Dupea died. You probably have never heard of him, but if you are employed in Montana, you probably owe something to him.
Dupea was born in Carter (near Fort Benton) 76 years ago. Like other Montana economic refugees, he worked out of state for a while, running his own construction company in Iowa.
After piling up some money, he moved back to Montana, spending most of his time in Bigfork. Dupea was instrumental in starting Montana's Stagecoach Pizza and Rose's Pizza restaurant chains.
During the 1980s, Dupea saw that the Montana Legislature seemed to raise taxes every session, and that it was hurting the state economy. (During the 1980s, Montana's tax burden as a share of personal income was one of the nation's highest.) He began to try to get taxes under control.
Dupea had an odd appearance. He was short, extremely muscular and tough, with decayed teeth, a limp and a patch over one eye. He was not eloquent or polished, but his jarring looks and extreme persistence got people involved when they really didn't want to be.
Pursuing his crusade against excessive taxation into the legislative lobbies, he'd track down leading lawmakers whether they wanted to be tracked down or not.
Dupea wrote newspaper articles, distributed leaflets, and dragged people to public meetings. He founded a statewide group called TEAM (Tax Equity Action Movement), and was active in several other organizations.
Dupea was involved in several petition drives to limit taxes, including the largest and most successful ever, held in 1993. In that drive, whenever we needed a House district "qualified" with the legally required number of signatures, we'd send Walt. He could do the job in a weekend.
Largely as a result of Dupea's efforts, Montana has not had a major tax increase in 10 years. That, and a few tax cuts, have helped create the state's current prosperity.
In other words, Montanans are richer and better able to support their families because of Walt Dupea.
On a personal level, Dupea was a committed Christian who, as far as I could see, walked the walk. His memorial service in Kalispell was crammed with people who testified to his courage, persistence and goodness.
The other day, I received an invitation to the 567th something-or-other to be named after former U.S. Sen. Mike Mansfield. I have nothing against Mansfield, a native New Yorker who moved to Montana while a child. But after being elected to Congress as a young man, he left Montana and came back only for short times to visit and electioneer.
It is hard to say how Montanans' lives are better than they would otherwise have been if another competent senator had represented us instead.
Dupea, on the other hand, clearly made our lives better. I told his sister there ought to be a memorial to him, since we have so many for other people.
She said her brother was an altruist who wouldn't have wanted a memorial, and would have been offended by the idea.
But I think Walt would understand that such a memorial really wouldn't be for his benefit. It would be for ours.
***Editorial Note: This article originally ran in the Belgrade News on July 22, 2005. While Mr. Dupea was an influential figure in Montana politics, his story is inspirational and is a valuable example of the influence one person can make. I happen to have the acquaintance of a gentleman who personally knew Mr. Dupea and attests to his character and influence depicted in the article. Mr. Dupea's sister runs Nite Train Pizza in Minot, North Dakota. –The Minuteman
Source:
1. http://www.belgrade-news.com/opinion/article_88cc0fb5-0ab3-5003-85a9-ea42c997a9c8.html